Three-Day Escape

Russian version

Andrey was devastated. All that planning, shuffling of maps, checking distances and driving times in Google Maps, digging up the information about permits to go to this or that place - all for nothing. Out of the five days set aside for the trip - two were taken away, one because of a happy, and another - because of a tragic event. Whatever little common sense remaining in us after all that tequila told us to scrap the trip.

But we aren't known to be slaves to common sense, are we?

So we just set out to do it all in three days. That included driving from San Diego to Vermillion Cliffs and back - about 1200 miles, or 21 hours, according to Google. Give or take some.

We aren't known as very early risers, either. At least, we don't enjoy it. So piling up the junk in the back of the Disco was finished around 8:40 in the morning on Friday - by Monday morning, we were to be back come hell or high water.

The next hour, and the hills of San Diego North County flew by. Temecula saw us slowing down, and we came to a grinding halt around Corona. There was no accident, no road work - simply a traffic jam, not even in an urban area. It barely let go in Rancho Cucamonga, at which point we gave up our attempt to set a land speed record from San Diego to Las Vegas. Even in the sub-class of loaded-to-the-gills-Land Rovers with finicky handling.

The somewhat darkened mood led to some reshuffling of the travel plans. Andrey struck down my suggestion to hit the Valley of Fire ("how many times we've been there already?"); I retaliated with suggestion to strike down the visit to yet-unseen Yant Flat near St.George. Conversation died down; to cheer me up, Andrey read me aloud some political analysis of Russian economy and situation with Ukraine. Talk about an uplifting subject, if there ever was one.

Mid-afternoon saw us near Las Vegas. We proudly flew through the Sin City in the express lane - and decided that we'd make up for it by watching some porn in the hotel.

An hour or so later, Andrey all of a sudden changed his mind, and directed me to hit the right turn off I-15. Like, "Do it now." The time was around 3 pm - with about an hour and a half of daylight left. Soon, we were in the


Valley of Fire


This is a Nevada state park less than an hour North-East of Las Vegas. If you travel from the West, the uneven two-lane road will take you through a shallow pass, and dump in the area that'll strike you with its colors. It has its own famous spots - all of which we ignored.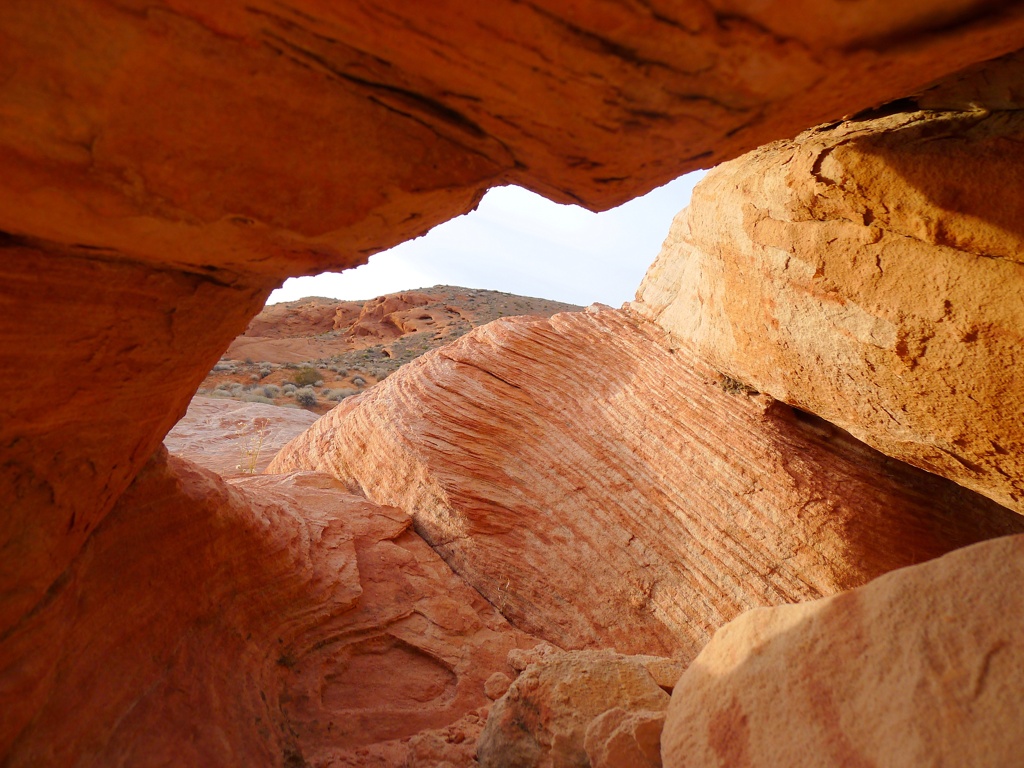 But one, maybe - the Fire Wave. Most of our trips to the Valley of Fire happened in Summer heat - so the sightseeing was limited to sprints to roadside attractions.
The trail to the Fire Wave is scenic by itself: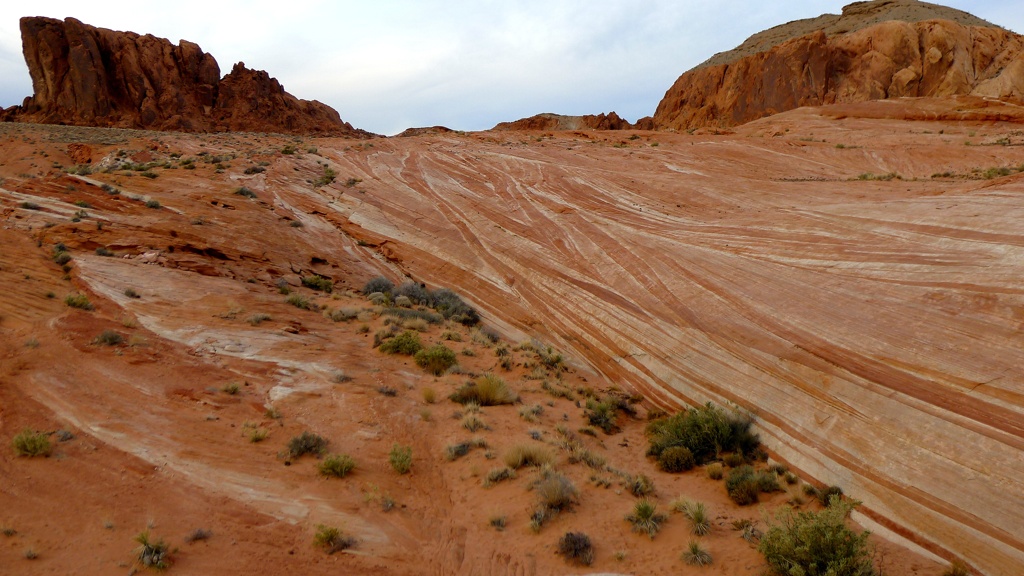 If you follow the trail, it takes about 20 minutes to get to the Fire Wave, and it is totally worth it.
The road leading to it from the main highway is equally enjoyable; if you think you have a burly 4x4 with tall rubber and long-travel shocks, so these things are not a reason to slow down - think again.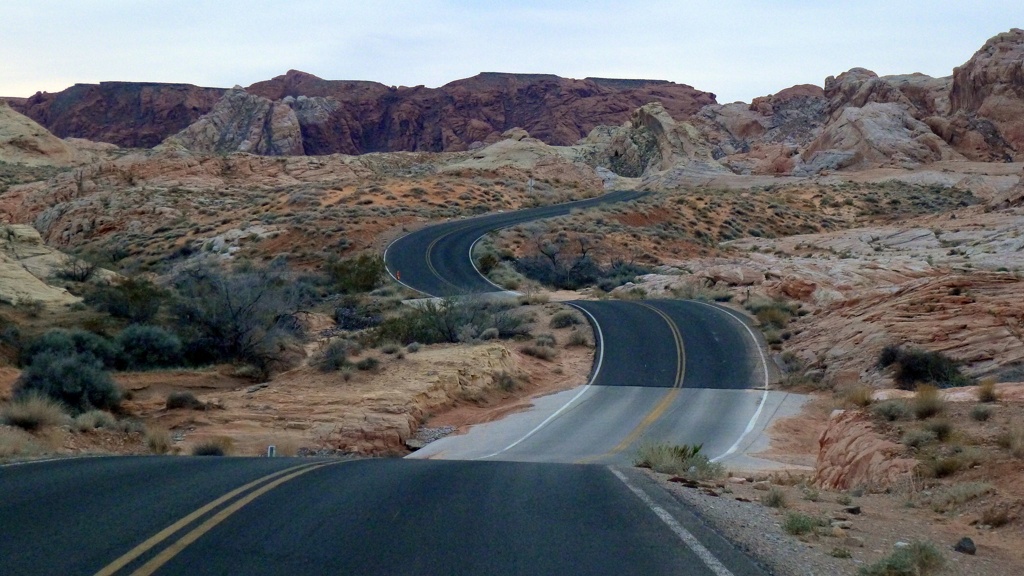 An hour later, we stopped at Lee's Liquor in Mesquite, Nevada, and geared up for travel in rough country with people who disapprove of that kind of sin.
An hour later, in a hotel in Hurricane, Utah, we transferred half of the contents of the glass bottle procured in Nevada into ourselves. The dinner consisted of a few sandwiches, pretty much raw bacon, an onion, and a few cookies.
The successes and shortcomings of the day were discussed; the biggest of the second was total lack of adult content in the vast trove of analog TV channels. Yant Flat/Candy Cliffs were reinstated in tomorrow's itinerary. The plan called for an early rise, a quick dash to see Candy Cliffs lit by sunrise, breakfast in the hotel, a dash to BLM office in Kanab for trail permits, and then Buckskin Gulch.
Things, of course, rarely go as planned.>

Yant Flat - Candy Cliffs

First alarm clock went off at 4:38 am. I don't know of particular significance of this time, and I stumbled into the bathroom thinking that the stern people inhabiting this rough country had a point about liquor. Oh well, too late now.
By the time I came out half-ready to head out, Andrey consulted with iPhone and figured out that sunrise isn't due for another couple of hours. So... we fell face down into our pillows for another hour.
Fast forward an hour: we're rolling uphill on a rough dirt road in complete darkness. Judging by a vertical wall on one side, and lack of objects on another, it must be a vertical wall down from the road. Yant Flat (just as Valley of Fire the day before) was somewhat an ad lib visit, so we weren't prepared for it. My phone showed a red pin somewhere in the woods, and a tentative path leading up to it. We heard that we were supposed to walk for a while to get to Candy Cliffs, but the GPS was adamant about us being able to drive right up to them.
We turned off from the road to a smaller two-track, pretty rough but needing neither diff lock nor low range. Finally, it petered out, and we found ourselves someplace that didn't look all that impressive. Fortunately, the phone showed three bars on 4G coverage, and we googled coordinates of Candy Cliffs.
It turned out that we went in the right direction, but on a wrong road. We took a photo of a dry tree primarily to see the light distribution of headlights and amber fog lights: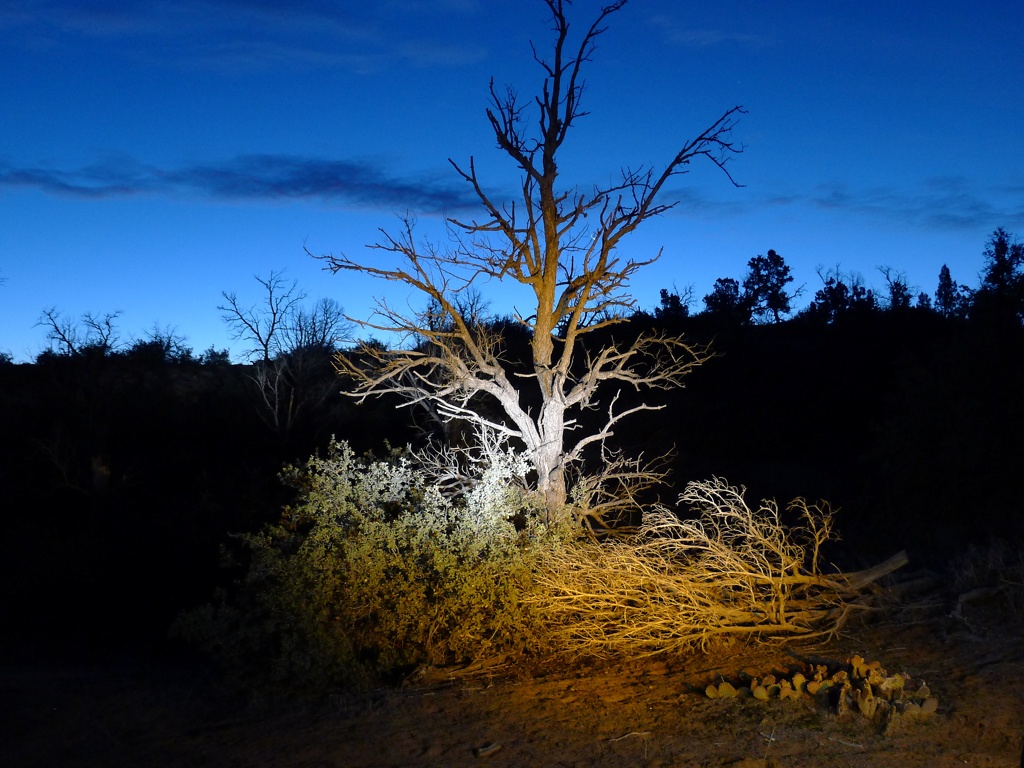 Meanwhile, it was starting to brighten up, and we got to see more of our environment:
Soon, we found the parking spot near the main road (we did have to walk, after all), grabbed our gear, and headed up to Candy Hills.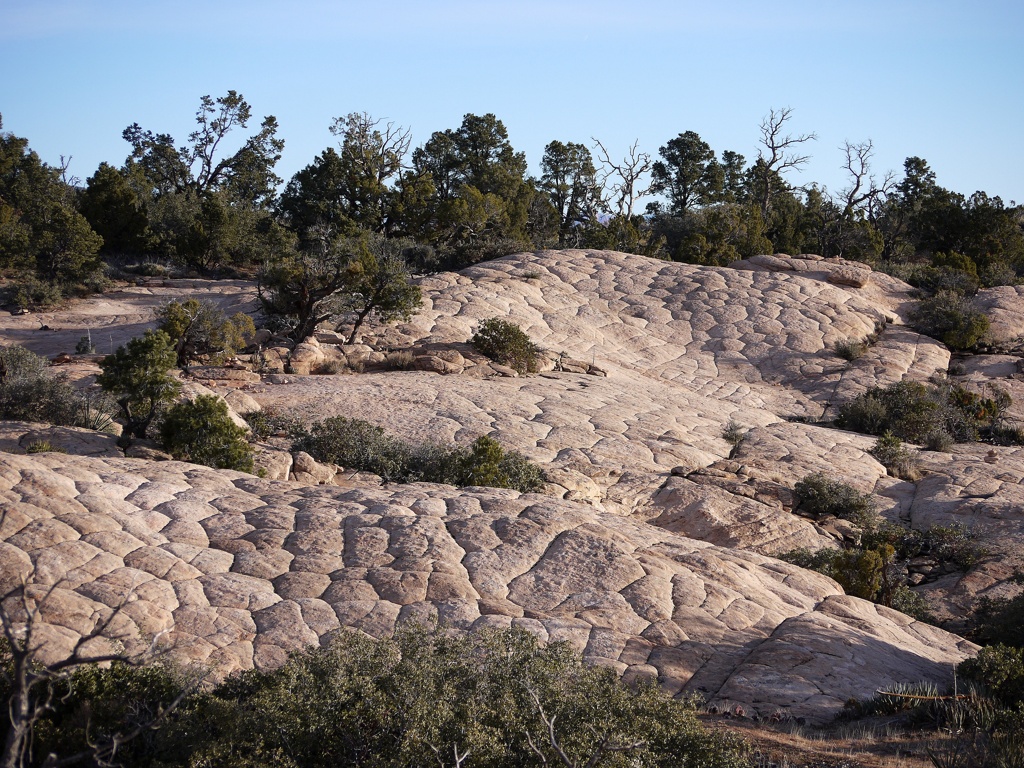 It looked like most of the place is more scenic at sunset, rather than at sunrise - but it was very pretty nonetheless.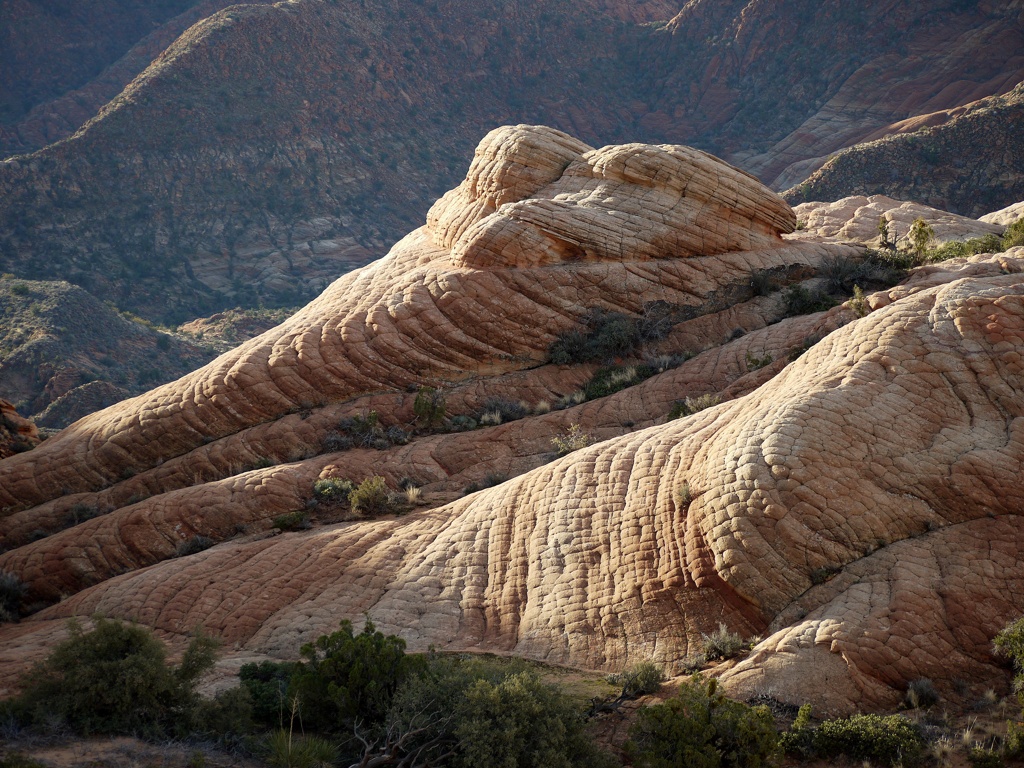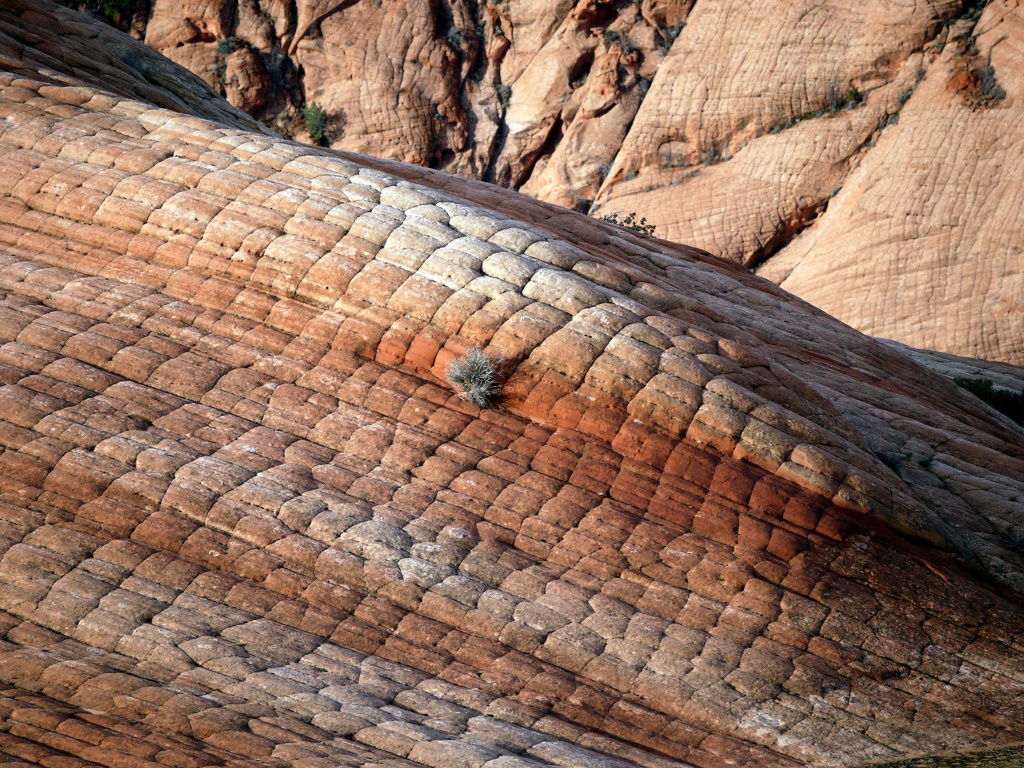 On our way back, we paid more attention to the flora around us. The tree branches and stumps were covered with ice crystals, and there was an amazing variety of cacti that I don't remember seeing elsewhere.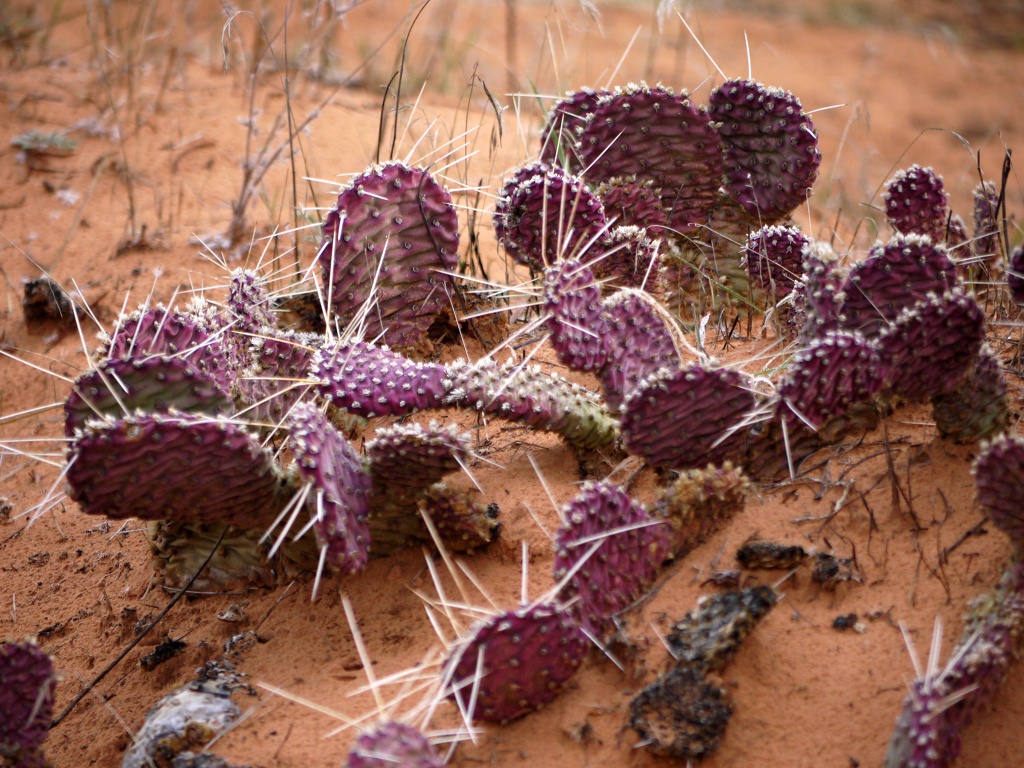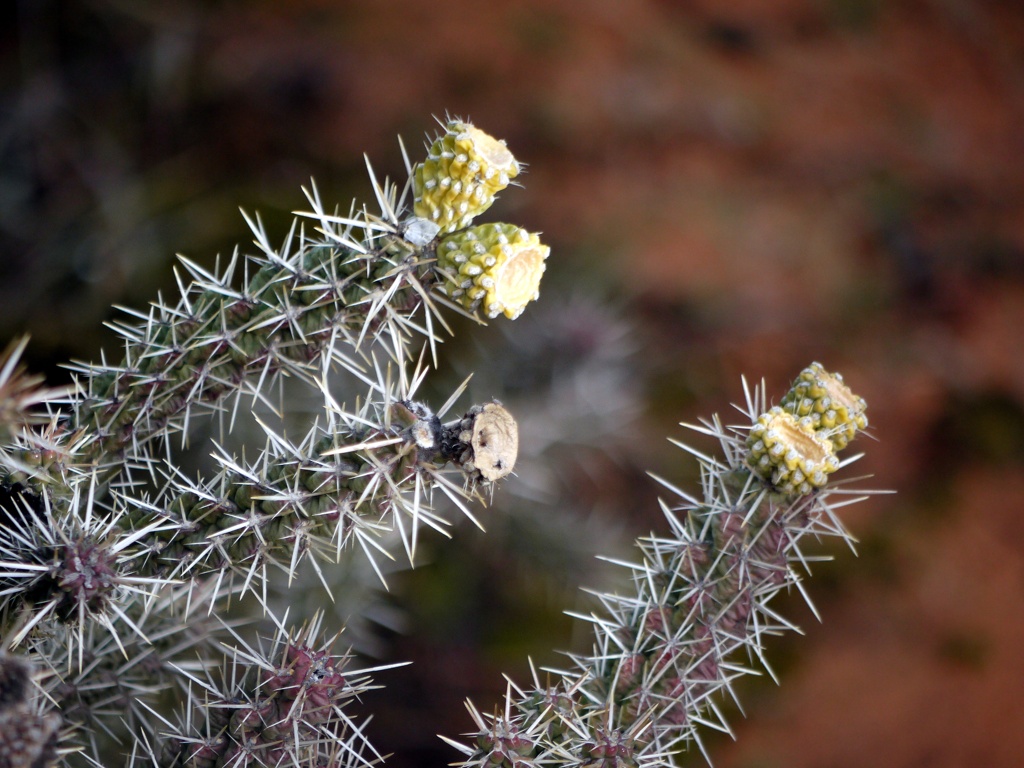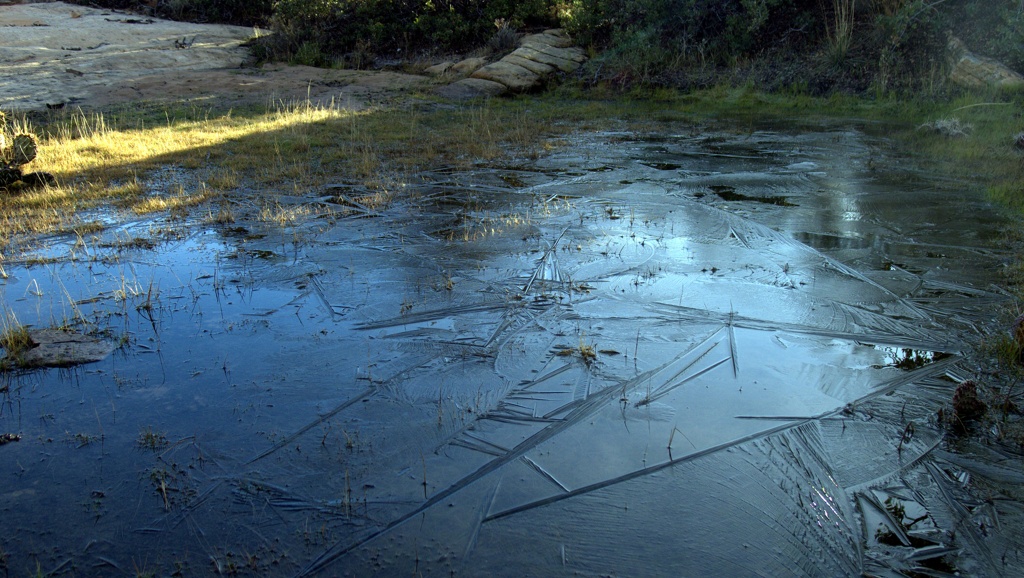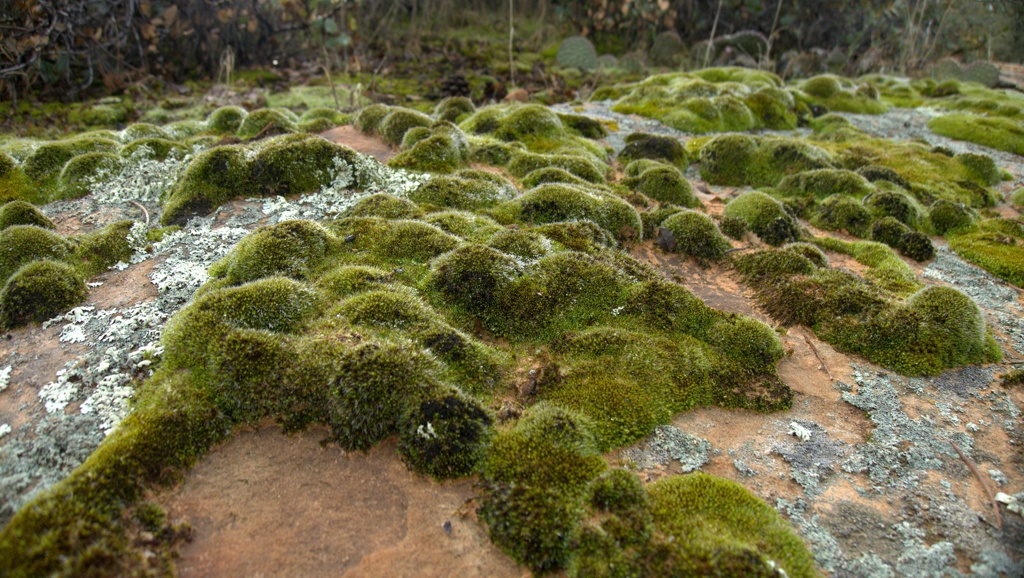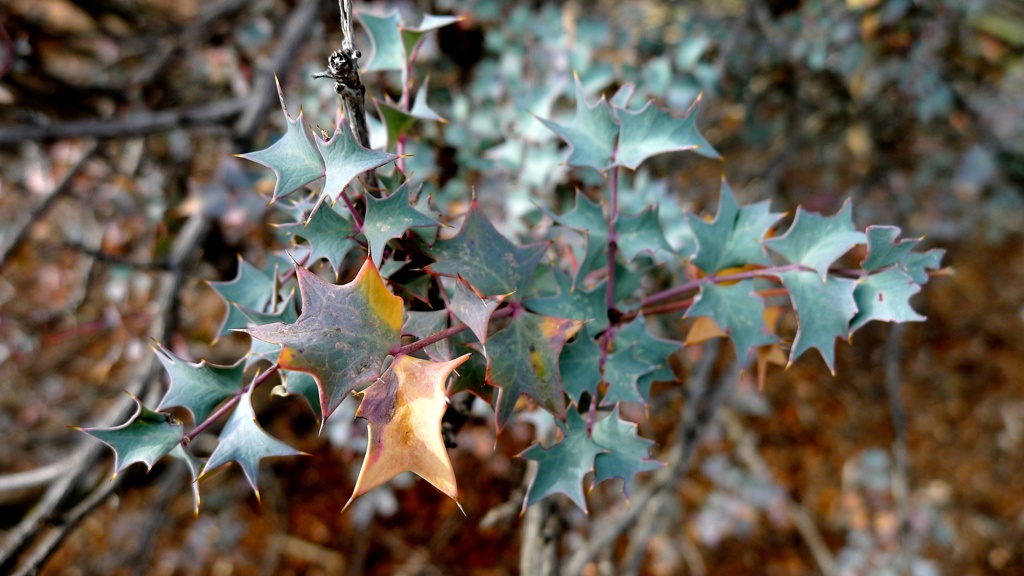 We returned to the truck, re-packed the gear, and headed back to the hotel. On our way, we stopped to greet some horses and one very curious lama - who started off towards us with unclear intentions, but warmed up to us and the camera.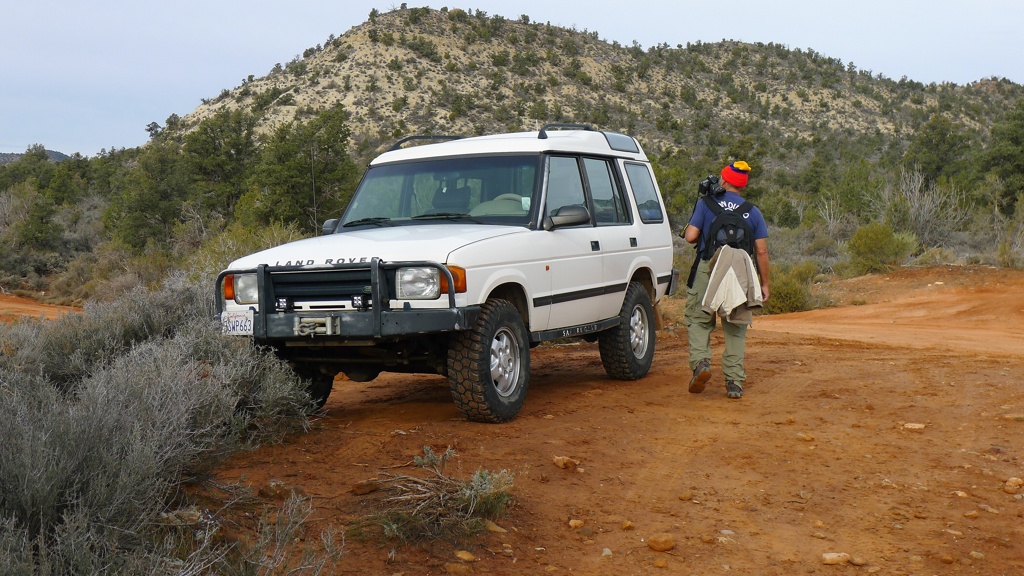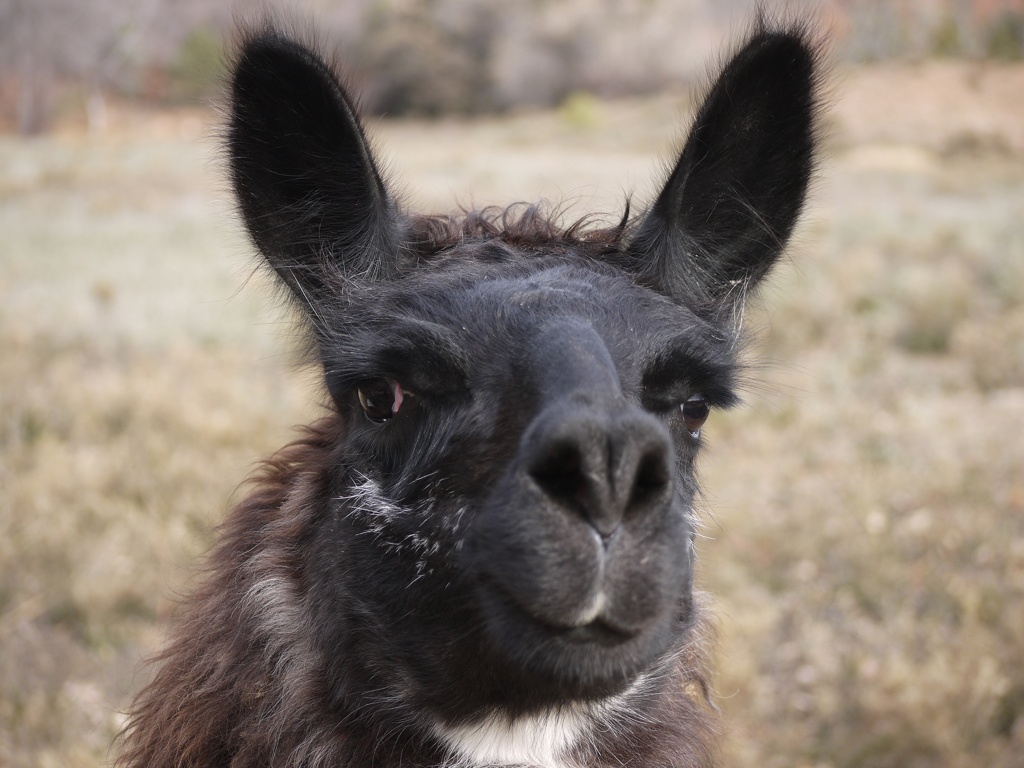 We were back to the hotel at ... 11, one hour late for breakfast, and barely soon enough to check out. It was already half past 1 p.m. when we had our brunch at Nedra's Too cafe in Kanab, Utah. There was still a lot of ground to cover before the end of the day.




Cottonwood Canyon and Toadstool Hoodoos


Andrey actually had a semblance of a plan, that included viewing of hoodoos - sandstone or mud columns capped with somewhat less soluble mud or rock. These are common in the vicinity of Cottonwood Canyon and Lake Powell; one of the areas is right off Highway 89, a couple of miles West of Cottonwood Canyon Road. Somehow, the coordinates we had... excuse me, let me rant.

Who on this Earth still uses coordinates in degrees, minutes, and seconds? Why? I have heard from our pilots that they still do, but I believe it's because they haven't discovered the beauty of decimal degrees. I guess our childhood fascination with geography led to all our waypoints to sport that little circle indicating degrees... with minutes and decimal seconds to follow. Since I suck at dividing numbers by 3600 in my mind, it brought about one technological complication of having to use calculator on the smartphone.. the same smartphone where we needed coordinates entered in Google Maps. Without a Copy and Paste feature in either app.

Maybe due to our fat fingers, maybe due to some other conversion screw-up, the coordinates we entered led us into Cottonwood Canyon Road (which I am always happy to drive on, in any weather), and then we turned off right after the second cattle guard towards the West. But not before we had to stop and marvel at a hundred-strong herd of Pronghorn Antelopes migrating across the road: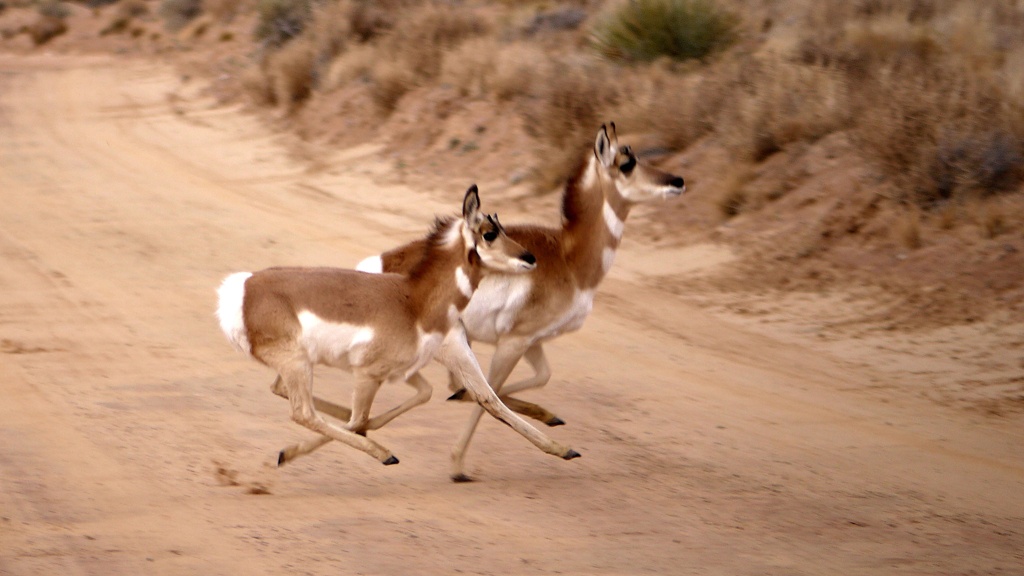 As the herd was making its way, those already crossed were patiently waiting for the rest, not trusting our peaceful intentions a single bit:
We pulled to the "cul de sac" at the end of the short spur trail, and wend around the neighborhood. I crossed a very colorful little canyon and walked for a little while until I got into a collection of bizarre geological features that looked like collapsed lava bubbles. The edges of these features were knife-sharp!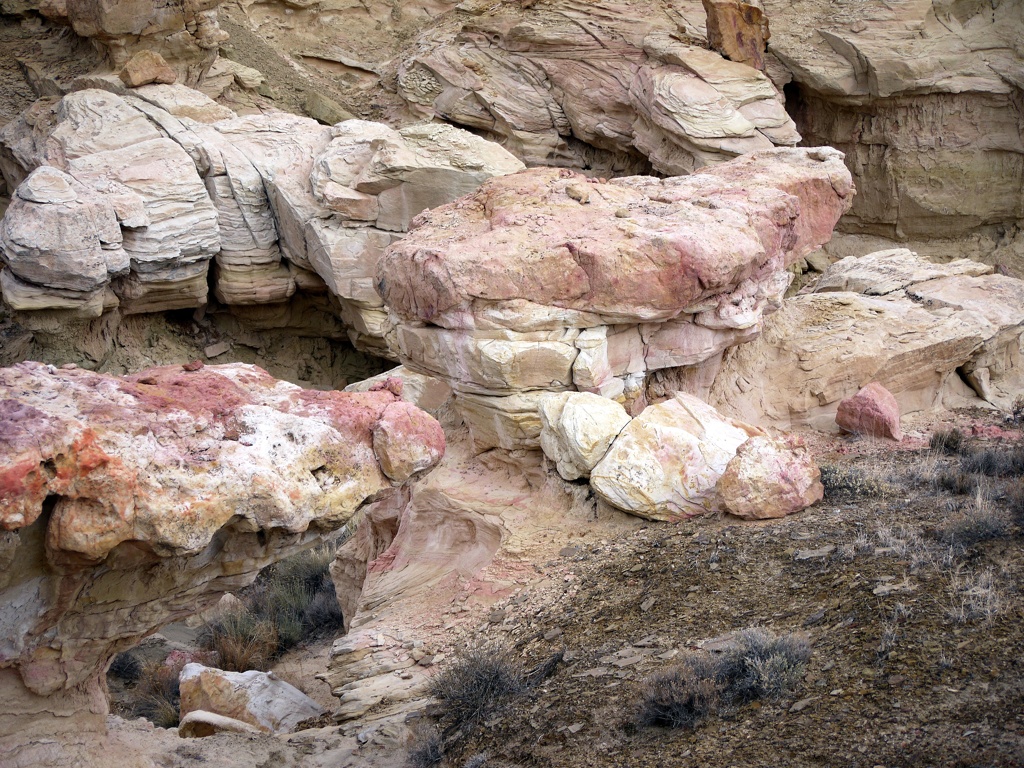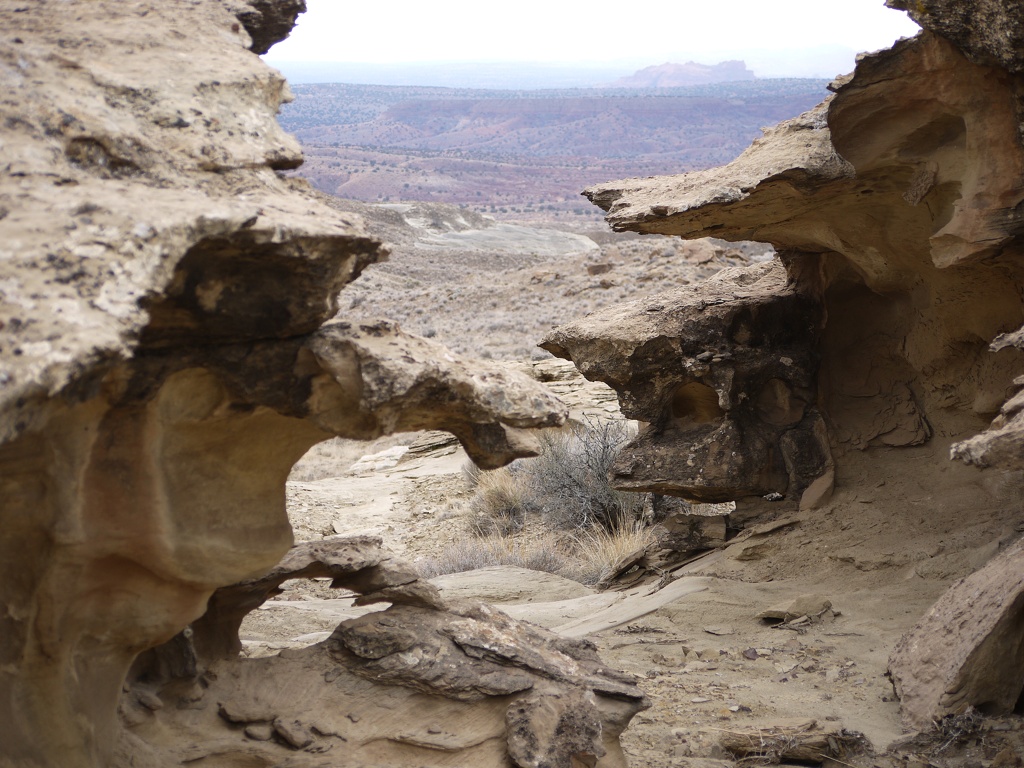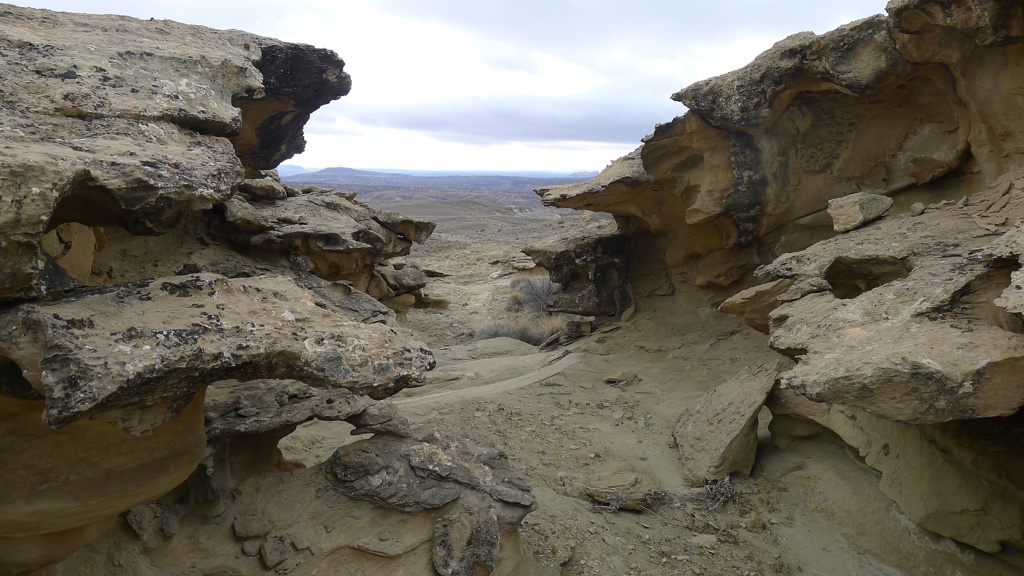 Andrey returned from his own recon trip, and declared the place a dud. This time, we were out of luck with digital cell service. We returned to the 89, continued to Wahweap hoping for some miracle of a road sign, and only came across a closed BLM office. We headed West until we came to a parking area leading to the


Toadstool Hoodoos


We checked ourselves into the logbook, and hiked up the short trail to the area of Toadstools. Guess what - here they were! With black caps on red stalks, black caps on white stalks, white on gray, brown on brown, you name it. And anywhere we went, we found more and more of them!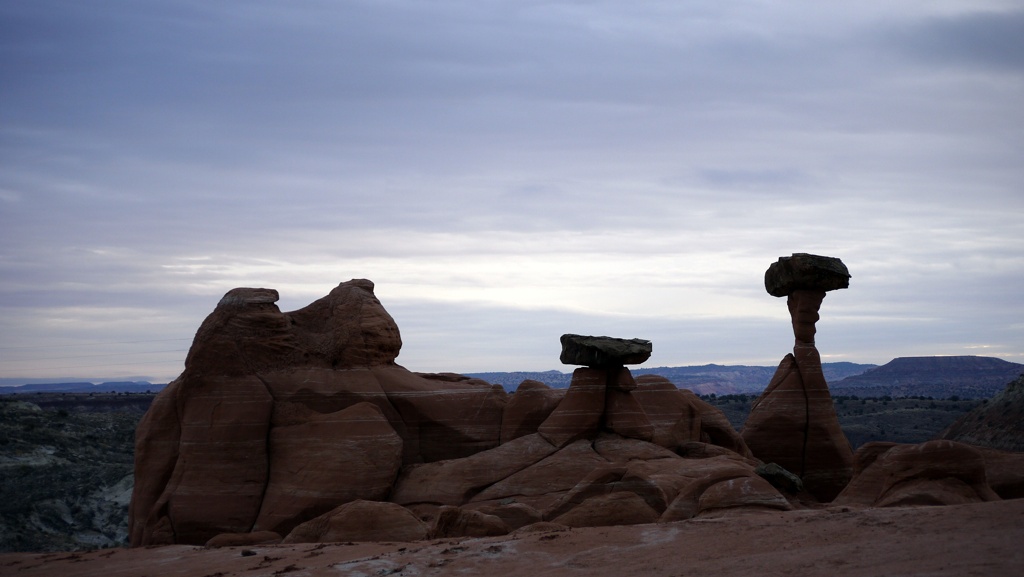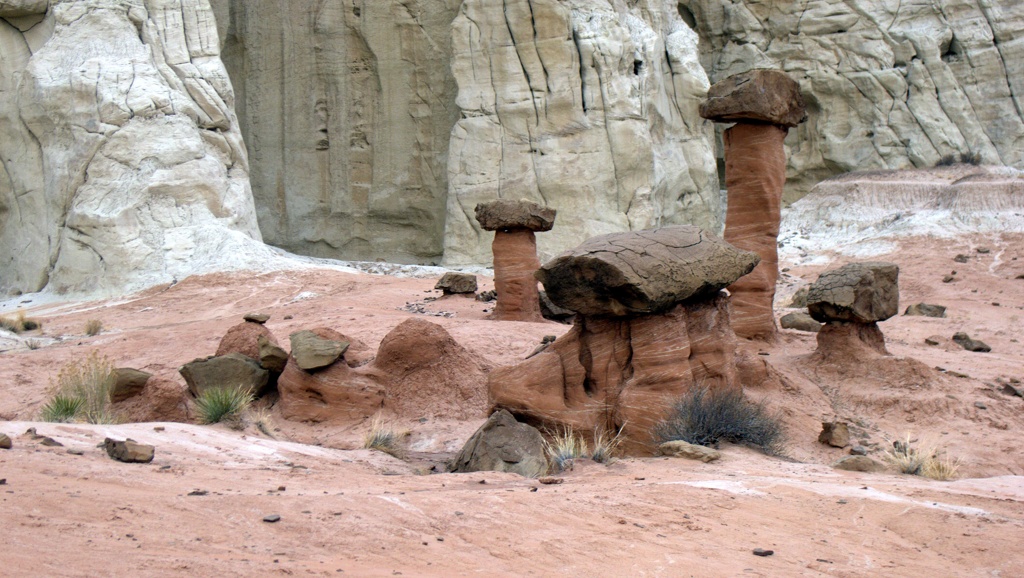 We were so busy finding the features and taking photos of them that we barely noticed that it was getting darker. And that - mostly by gradual increase in exposure time. The Sun was setting, and painting the canyon and Hoodoos with a soft peach glow.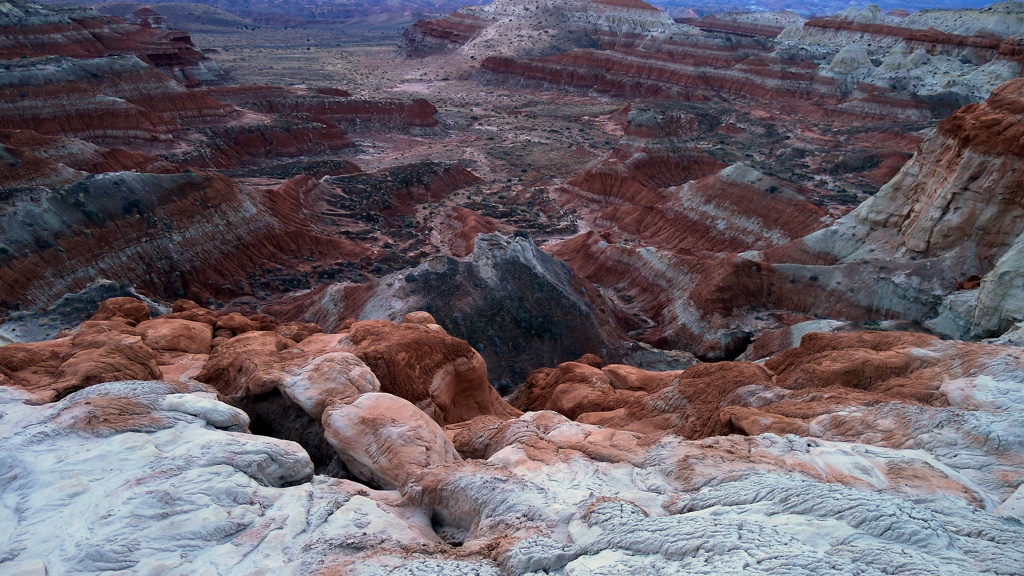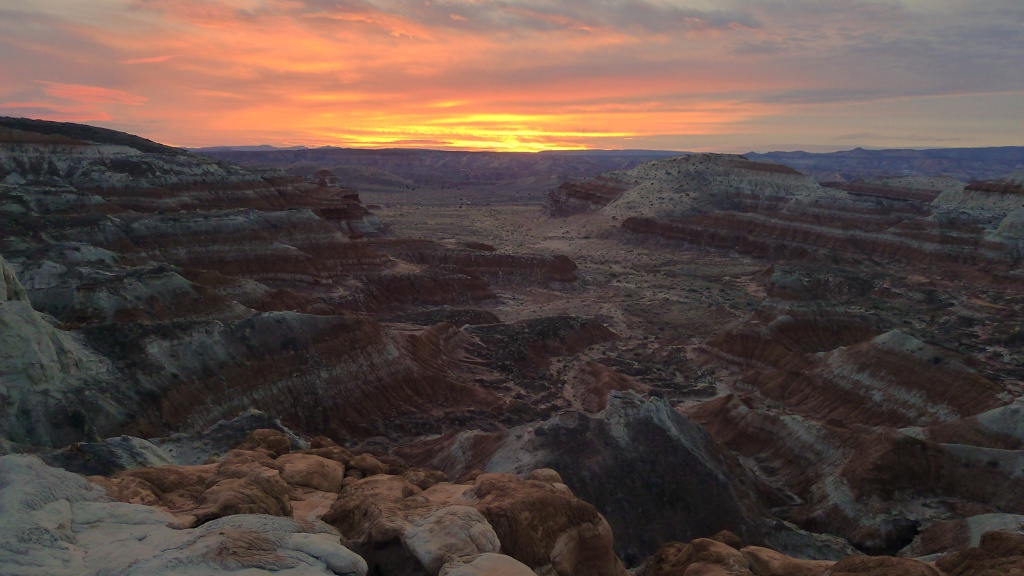 Finally, it was "it," and we headed back (after playing with taking photos of hoodos illuminated by a thousand-lumen LED flashlight).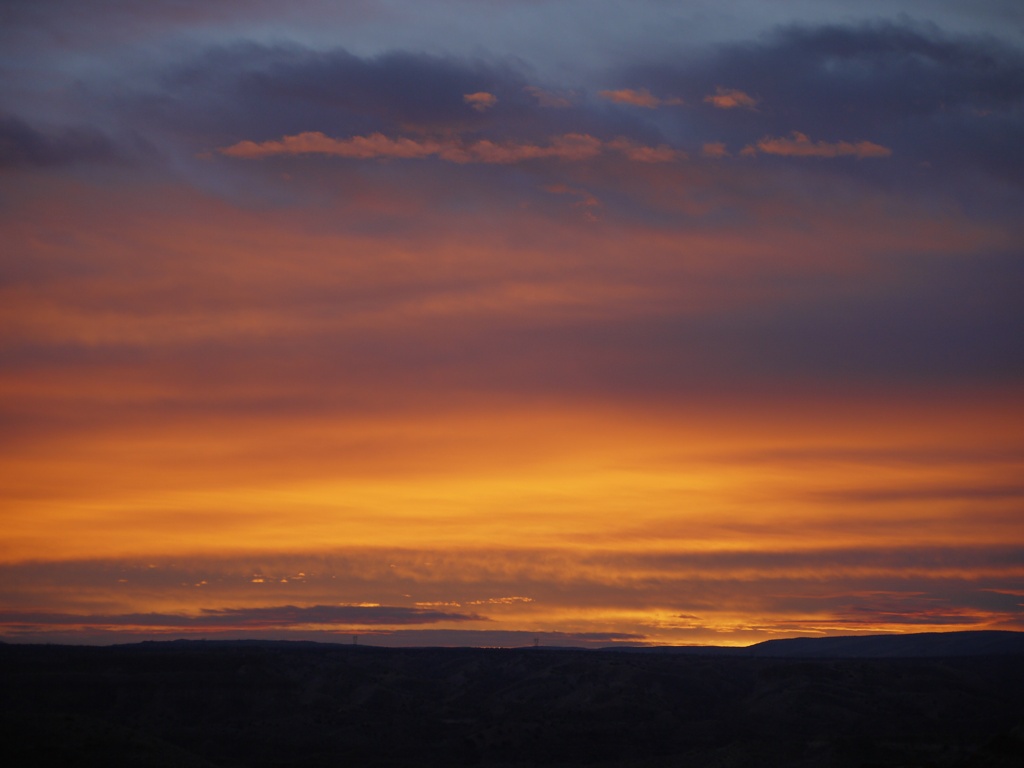 Once we settled in the truck, the lodging question came up. The original plan called for a campsite, but after last year's one-night experience I wasn't all that fond of cold camping. To make matters worse, we were nearly exactly between Kanab, Utah, and Page, Arizona; we could find exactly the same number of reasons to go to either place. With a faint hope of finding a place to stay in Big Water, UT, we headed East on 89. Lo and behold, we flew past the sign "High Desert Lodge - NOW OPEN." Flipped a scary U-turn, we knocked on the door of the lodge's owners - and got a room, and permission to use the common area grill and patio.

By the time we finished our al fresco dinner, we were freezing - so we retired to the room, fired up the heater, wrapped in the blankets, and fell asleep.



One hell of a long day


In the retrospect, I think people normally take between three days and a week to see these places. When we woke up, we didn't know which places we could see, and how many of them - so we slept on, and rolled out of the hotel at sunrise.






It was freezing cold outside - the UltraGauge showed 33F of engine coolant temperature, meaning roughly 26-28F of air temperature. All windows of the Disco were iced over, and it took a long while for the windshield to clear up.

About 20 miles West of the hotel, we turned off from 89 to House Rock Valley Road - a dirt road ranging from very flat and wide graded road to bad washboard to creek crossings requiring approach and departure angles only found on proper 4x4s. Stopped to air down (from our previous experience, 45 psi in E-load-rated tires mean a bone-jarring, shock-frying, and nylock nut-unscrewing ride on that road). About 8 or 9 miles South of U.S.89, we stopped at the Wire Pass Trailhead - and found that we could purchase our permits on the spot. At this time (about 8 am), there was only one other vehicle; this parking area is a departure point for Buckskin Gulch, The Wave, Coyote Buttes North, and many other places - so one vehicle meant pretty much nobody around for miles. We grabbed our stuff from the truck (and discovered in process that one tripod was left in the hotel room), zipped up our jackets, and set our feet to


Buckskin Gulch


The rocks around the trail lit up nicely about an hour after sunrise.



We arrived to the mouth of the slot canyon after about 20 minutes of brisk walk. The canyon walls didn't waste any time to close in on us, leaving about a shoulder-width passage. In some places, the floor of the canyon dropped three to four feet (due to some rocks jammed between the walls), so we'd jump down or try to walk down the walls of the canyon. The colors of the walls were constantly changing - depending on the hue of the rocks and occasional ray of sunshine.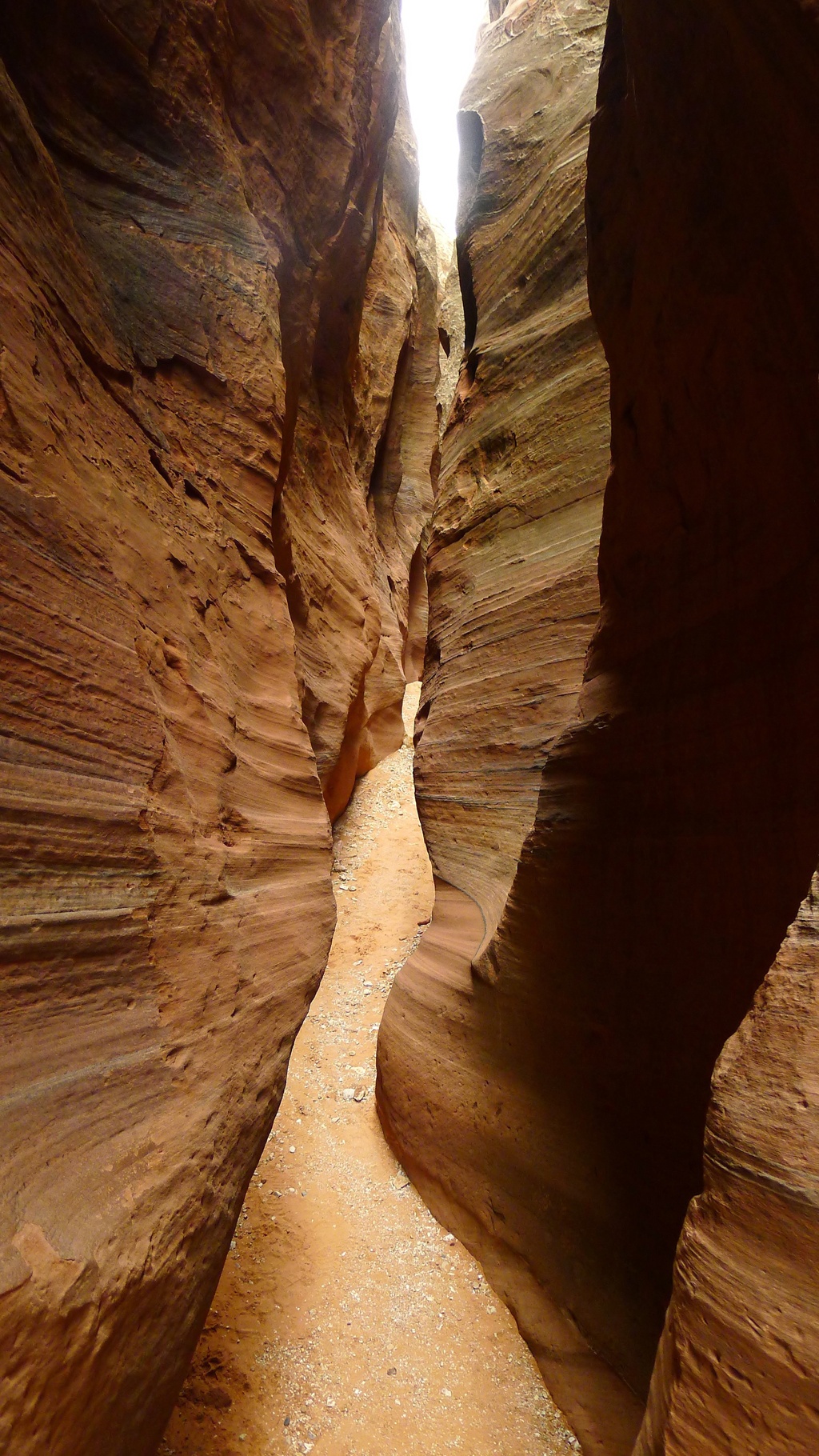 The canyon would open up and close again, and eventually merged with the "main" Buckskin Gulch slot canyon. We walked a little in both directions - going upstream on Buckskin Gulch proved less entertaining, and downstream we came to a deep mud puddle less than 400 feet from the entrance. After we had our fill of photos of bizarre rock patterns, we turned back. I have to admit that scaling these three-four foot ledges on the way back was less than elegant...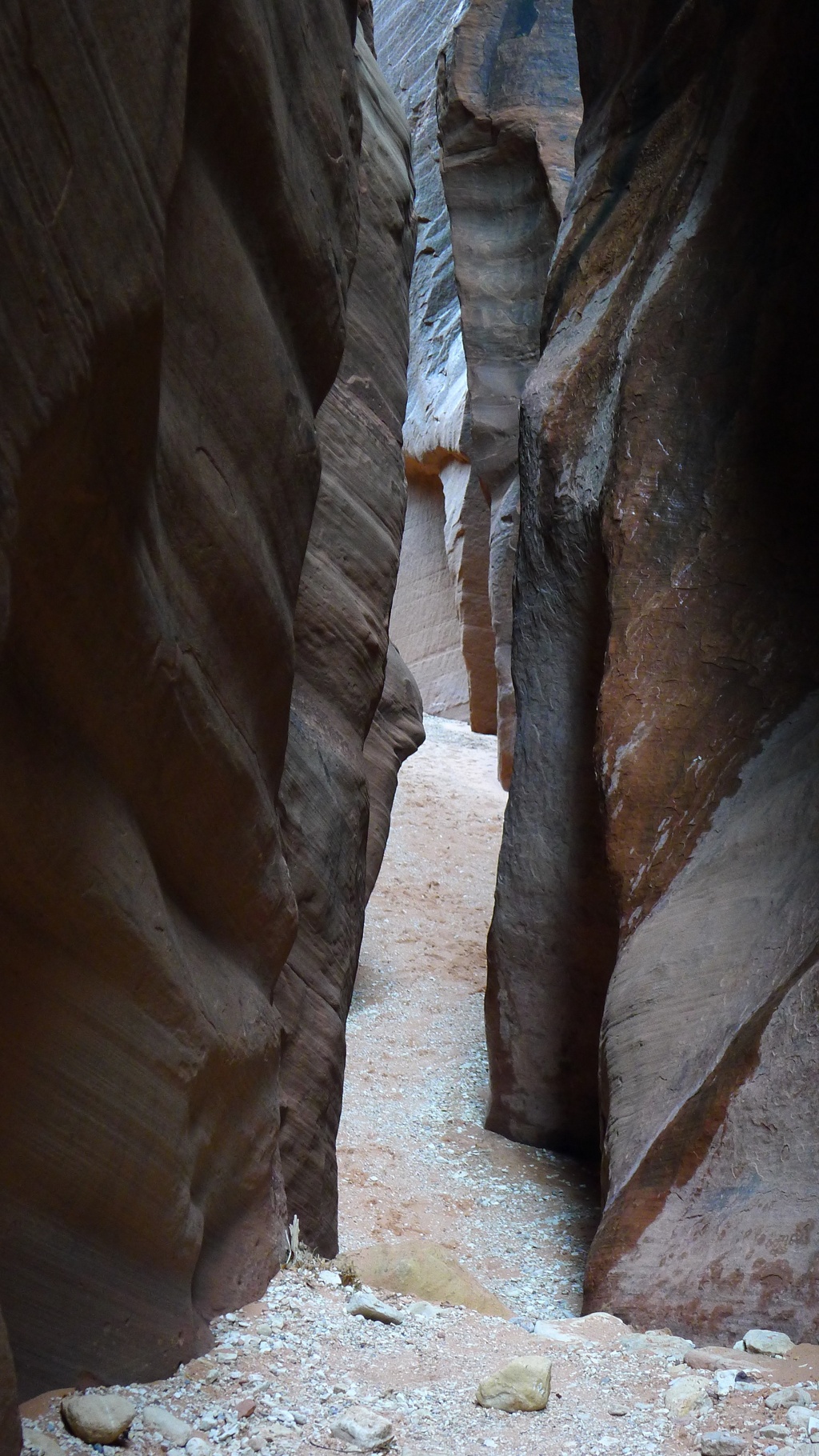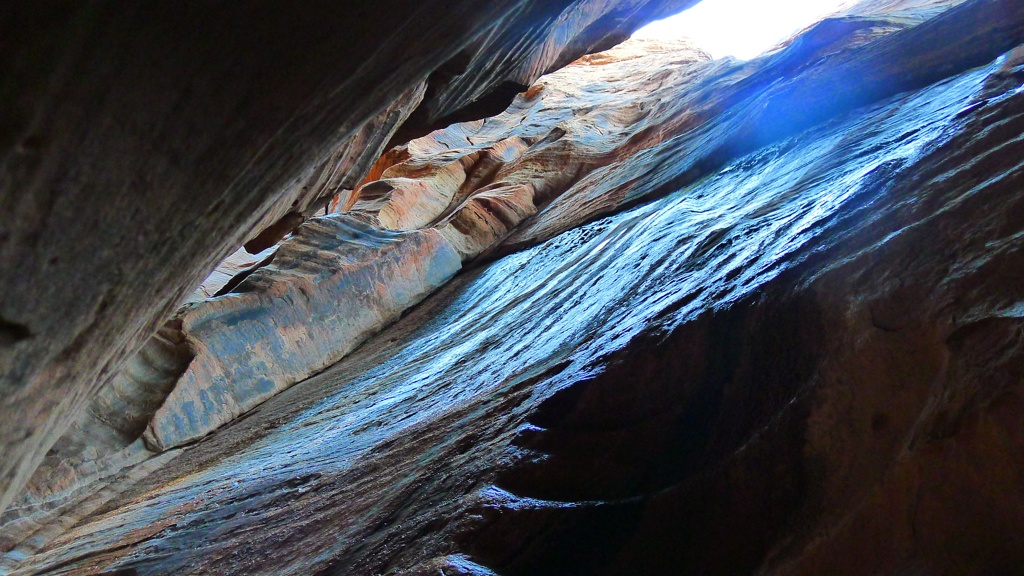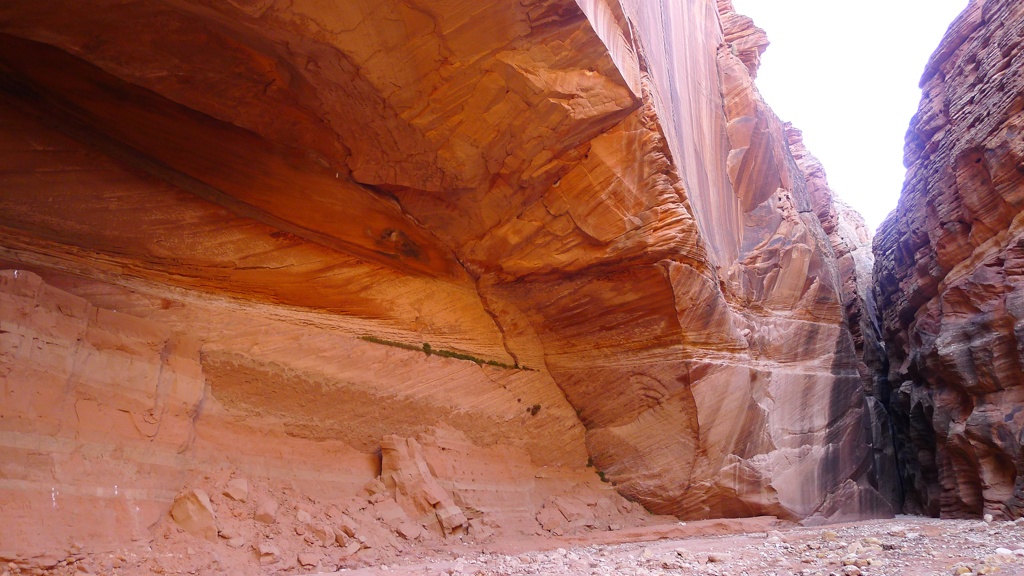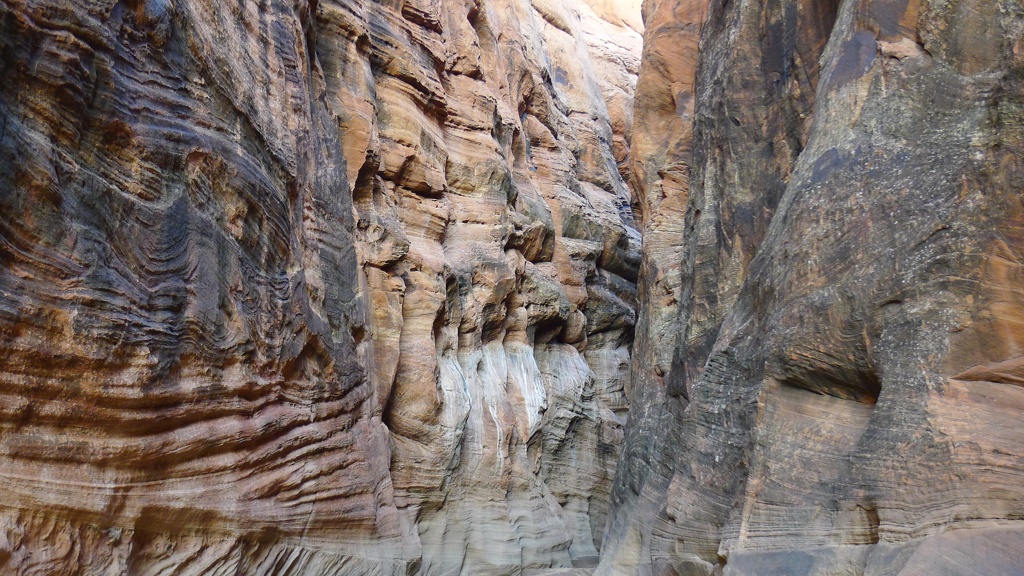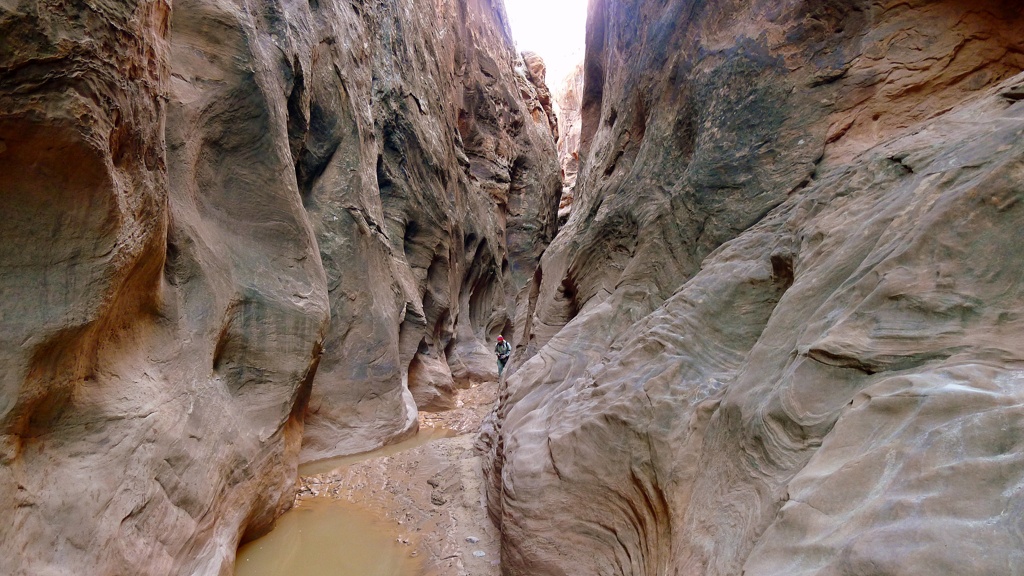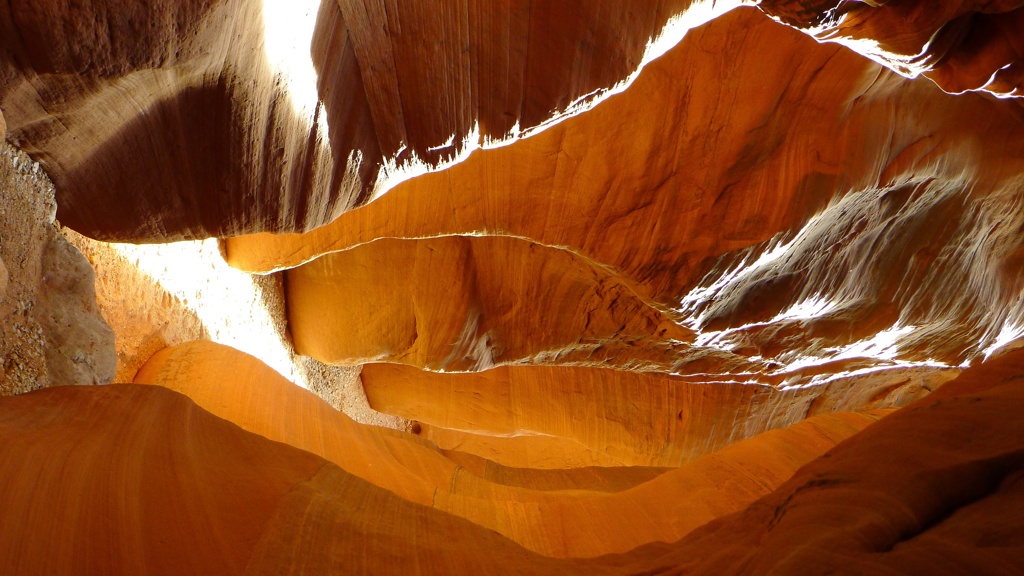 By the time we returned to the parking area off House Rock Valley Road, it was already filling up with cars. Some of the people proudly sported Wave passes, others were getting ready to stumble into the slot canyons. We hopped into the Disco, and headed out South.

Cottonwood Teepees

To get to another Vermillion Cliffs' curiosity - cone-shaped hills called Cottonwood Teepees - we had to drive about 10 miles South on House Rock Valley Road, then turn left into a maze of dirt roads climbing over the ridge. The road going East is the same one would take on the way to the White Pocket; about eight miles later, we turned to the road marked "1082," with stickers below indicating that it led to Cottonwood Cove and Paw Hole.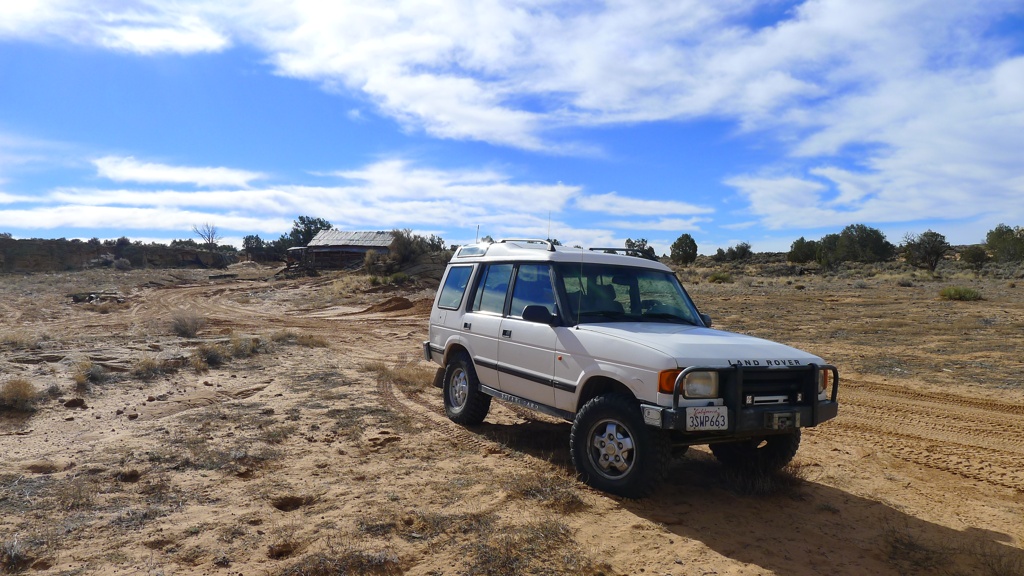 We passed something like a former work or ranch site, with a bunch of old trucks strewn around and a water well in progress, watched a hawk taking off a tree and making a few close passes, and went on North towards Cottonwood Teepees. We had to open and close numerous gates; the road turned to progressively deep sand, and at a certain point ended at a small parking area. The Teepees were all around us, and we decided to make ourselves a brunch.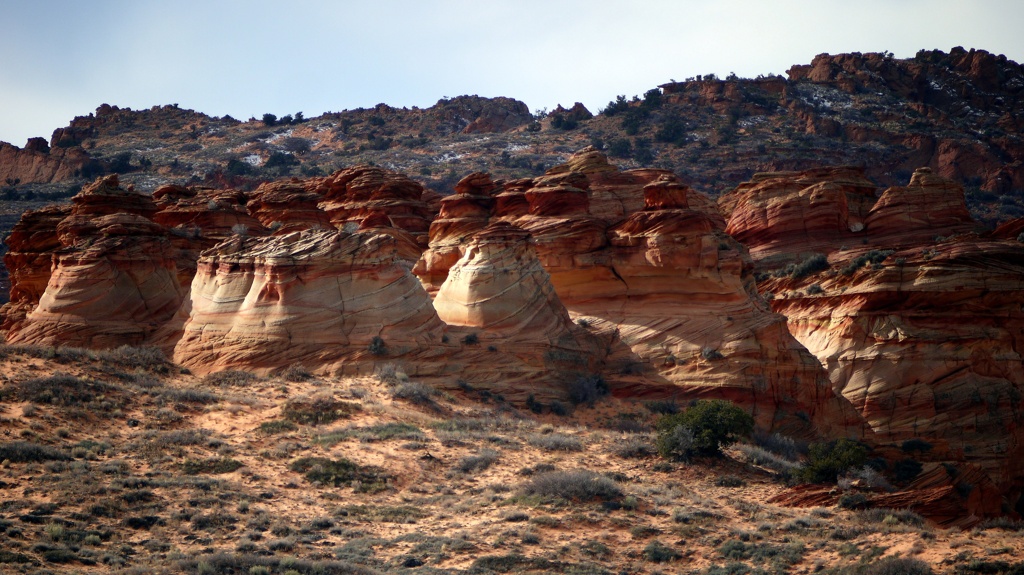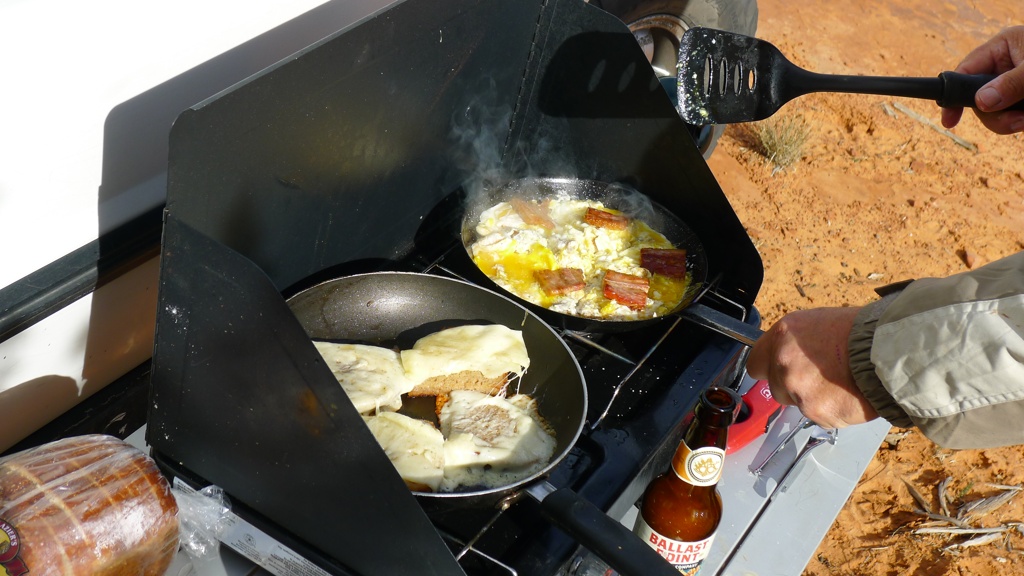 Less than an hour later, we went off towards the rocks, trying to avoid stepping on any living plants. The hike from the parking area to Cottonwood Teepees takes about 40 minutes of fast-paced walk, or an hour if you're not in a hurry.
And here were the rocks... BLM allows hiking on the slickrock - however, if you do the same, try not to step on very fragile sandstone ledges; it takes some patience and attention not to break them off.
The colors were insane - old mud laid down as a bizarre layered cake, with faults and cracks crisscrossing the layers, shifting them up and down, and mixing different layers together.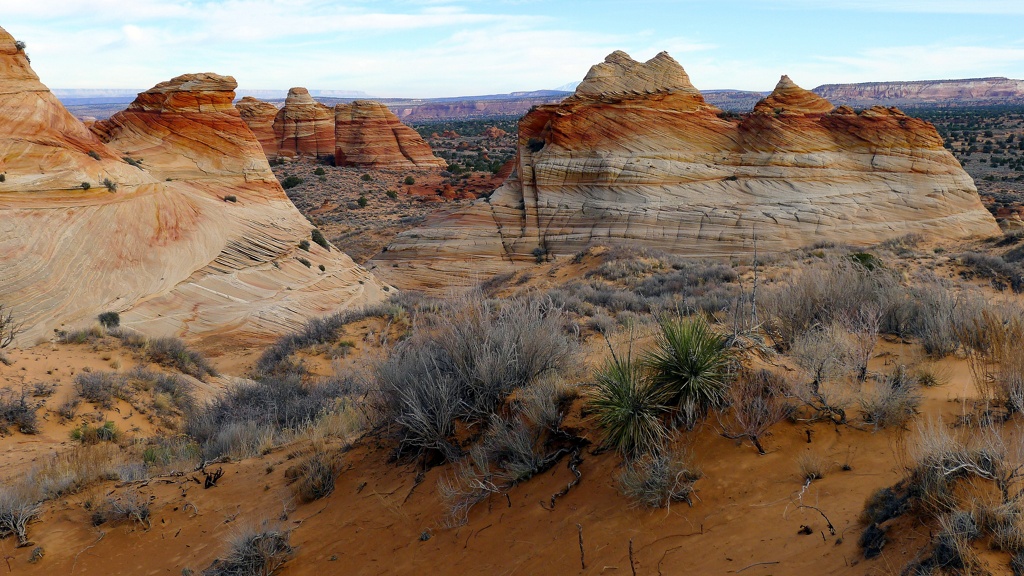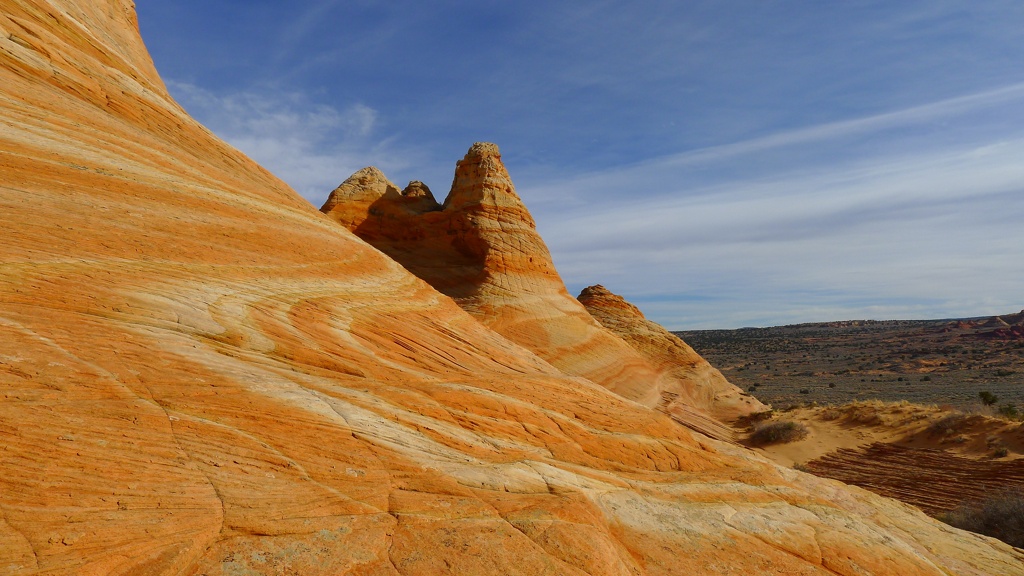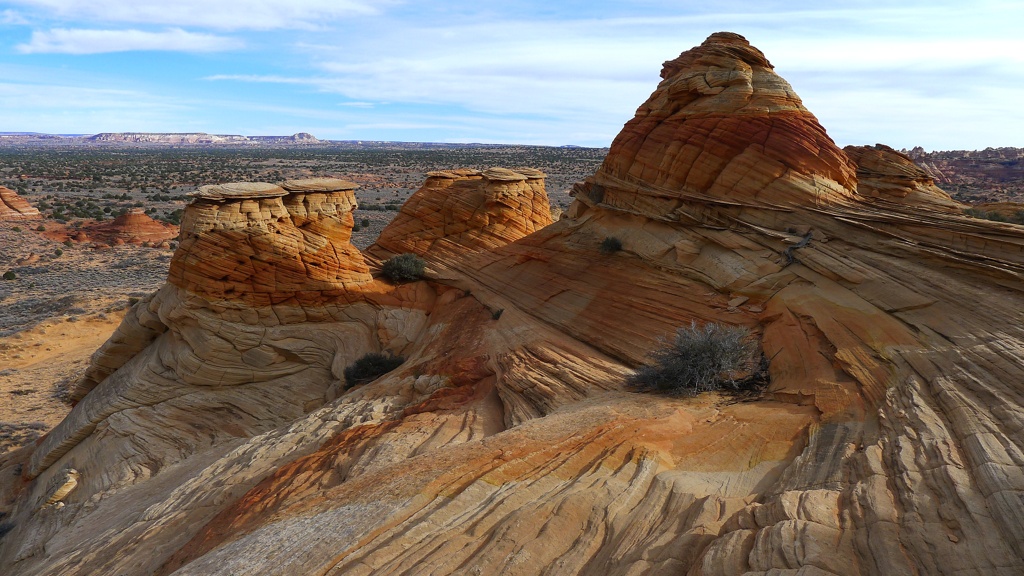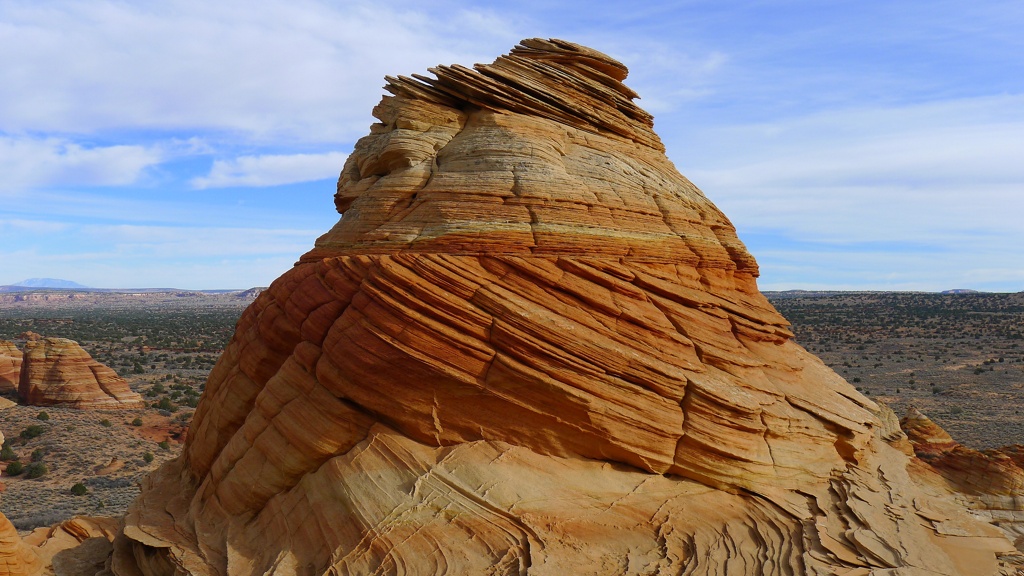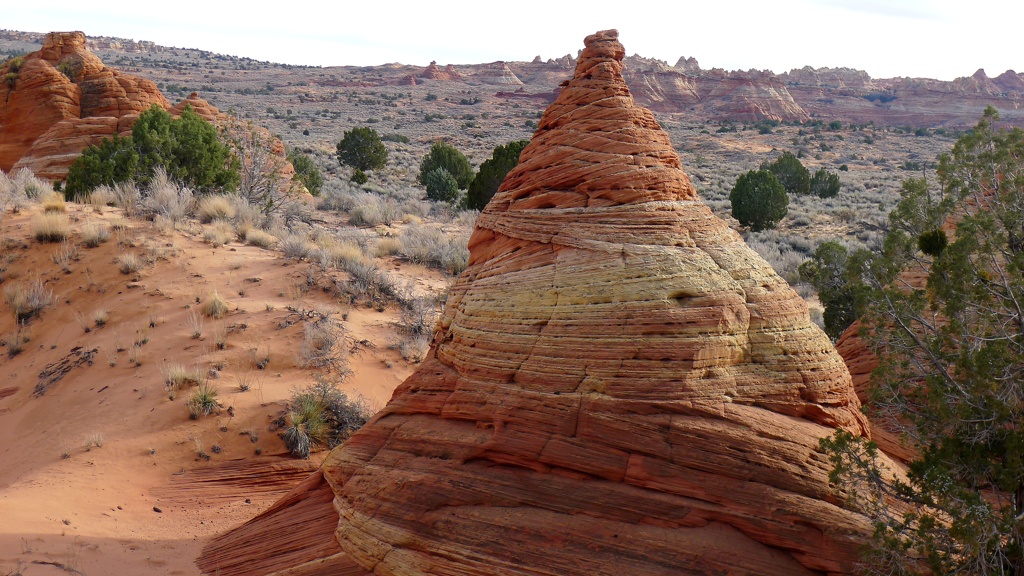 After a couple of hours of hiking around the hills and taking hundreds of pictures, I was ready to head back to the highway - it was about 3 p.m., and we still had about 600 miles to cover, about 40 of them - on dirt. But Andrey had a different idea.

As we were passing by the area of abandoned old trucks, at the sight of a sign to White Pocket, Andrey reasoned that it would be plenty stupid to be right next to it and yet not to visit. So we pulled off to the left, and spent the next half an hour churning deep sand on the way to


White Pocket


White Pocket hits you in the face the first time you see it. It is somewhat less dramatic later on - although the insane beauty of the place still makes your head spin.

This time, we were there near the sunset - and we brought along a quad-rotor with a GoPro hanging underneath, thinking we'd make one killer movie about the place.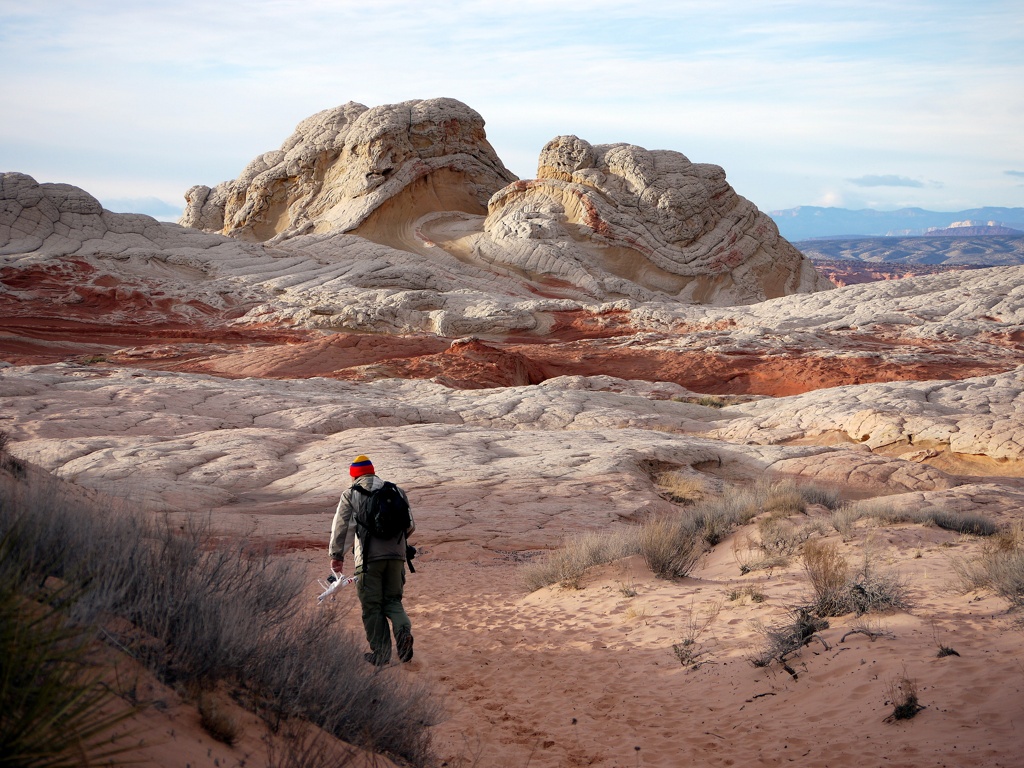 The wind did not cooperate, however. It's been pretty strong earlier in the day, now it was just screaming. Our white rotary wing spent all of 0.2 of a second airborne before crashing hard into the sand. It took a while to blow the sand from two of the motors and relaunch it; this time, we were almost up to Wright Brothers' First Flight measure.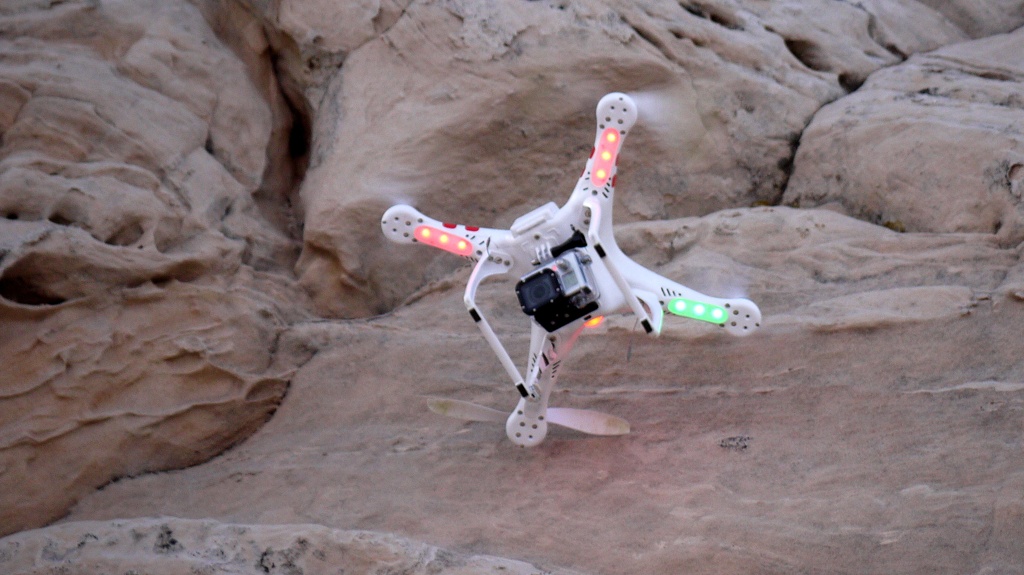 Having brought no spare blades, no spare camera, and no spare whole thing, we bailed out on that idea. Andrey kept it attached to his backpack for the rest of the day; with the blades madly spinning due to the wind, he looked like a modern-day Karlsson-On-The-Roof.
Oh well, all for the better - we might as well just enjoy the views, along with three more people scattered "on premises." And quite some views these were!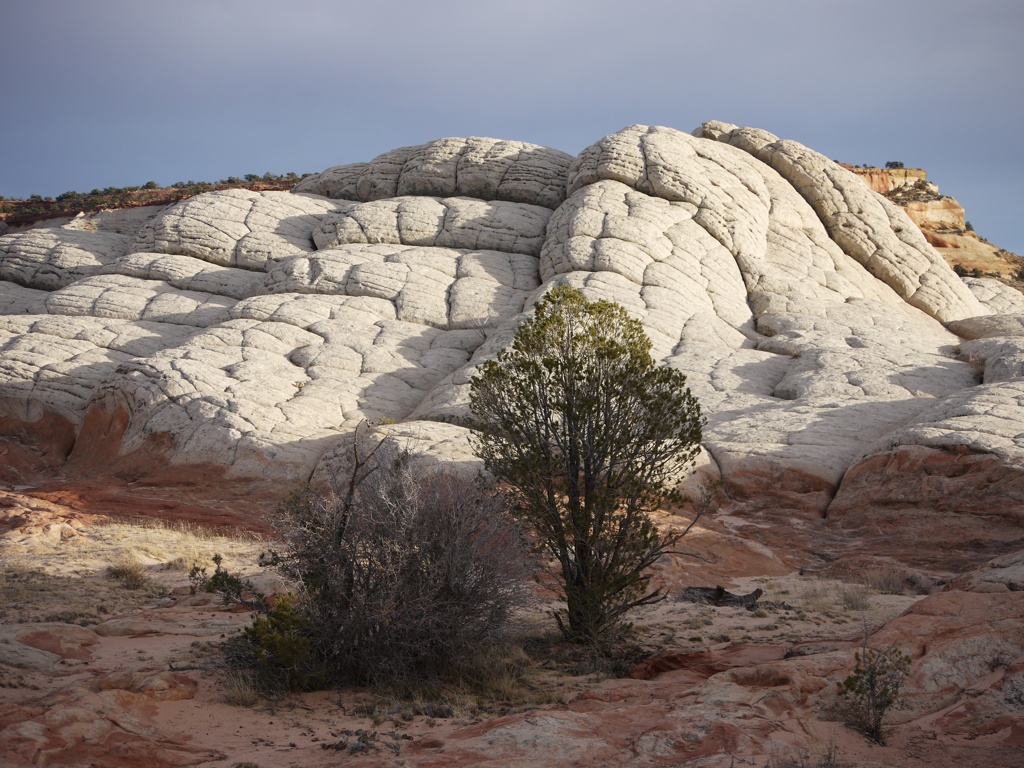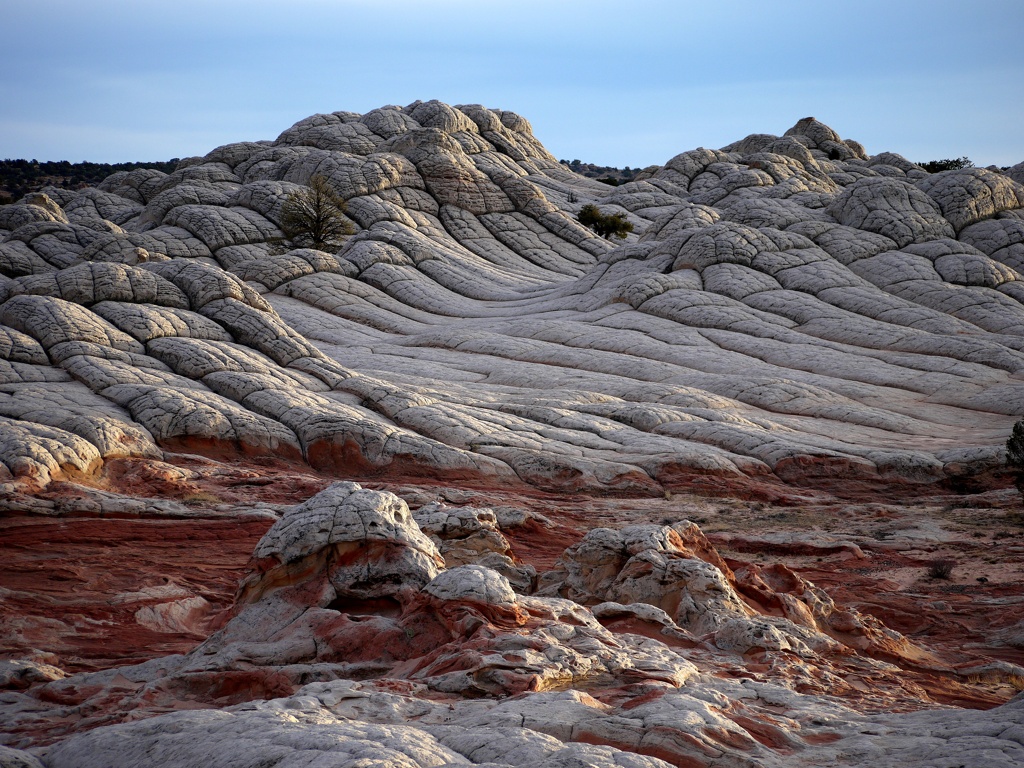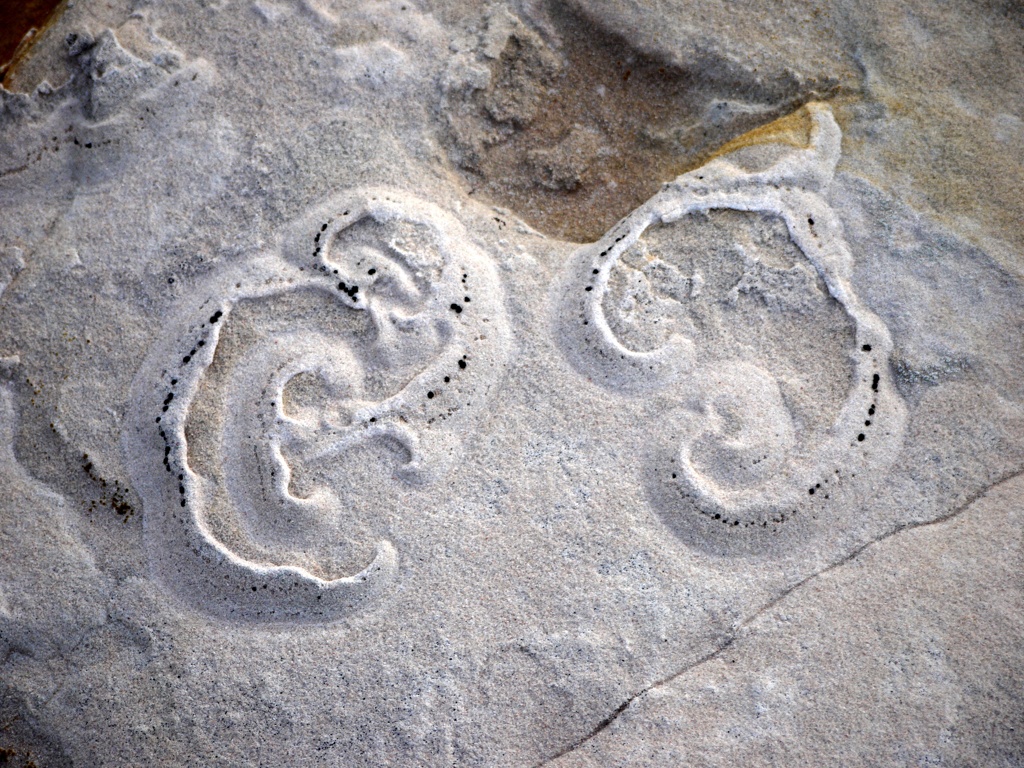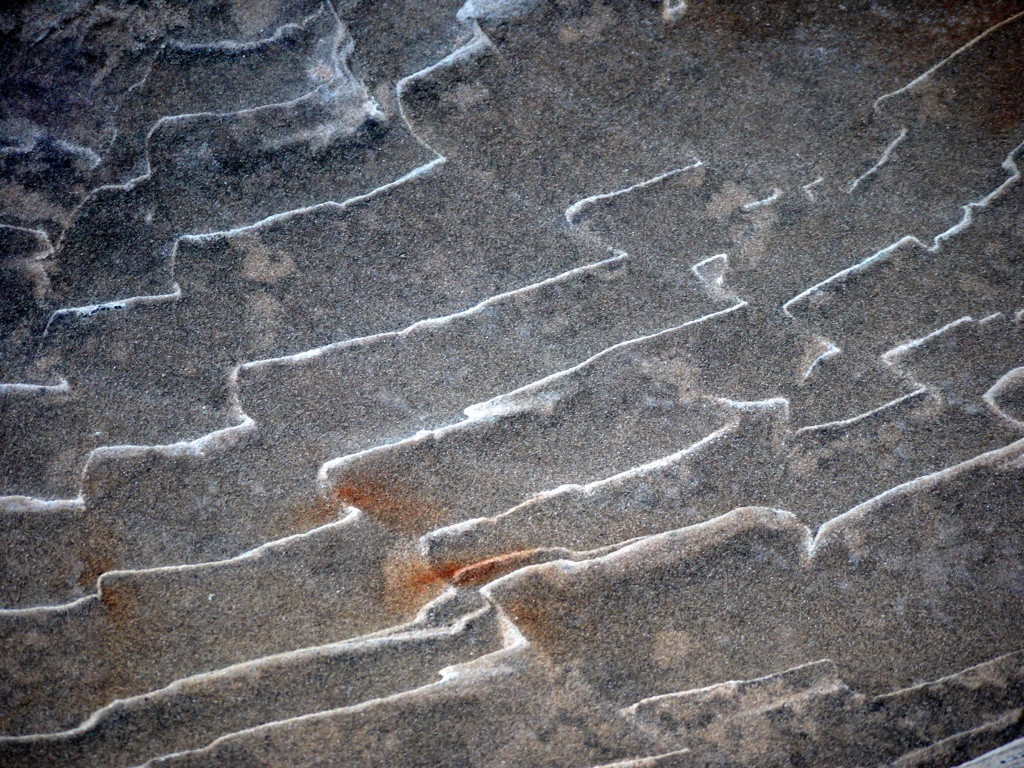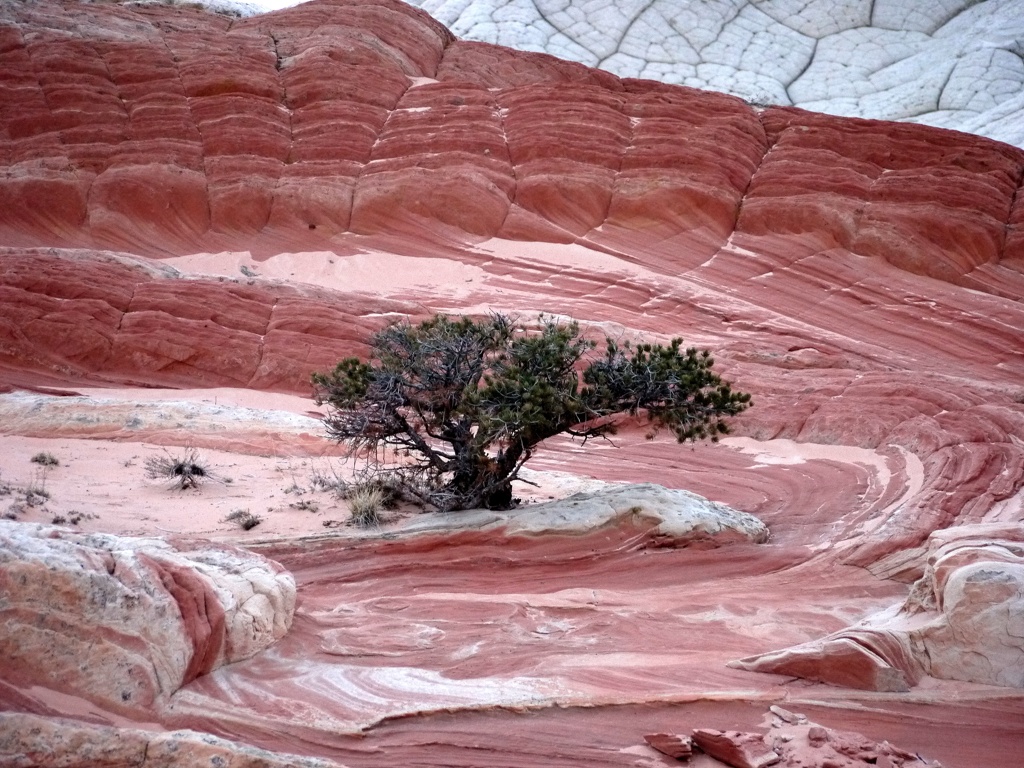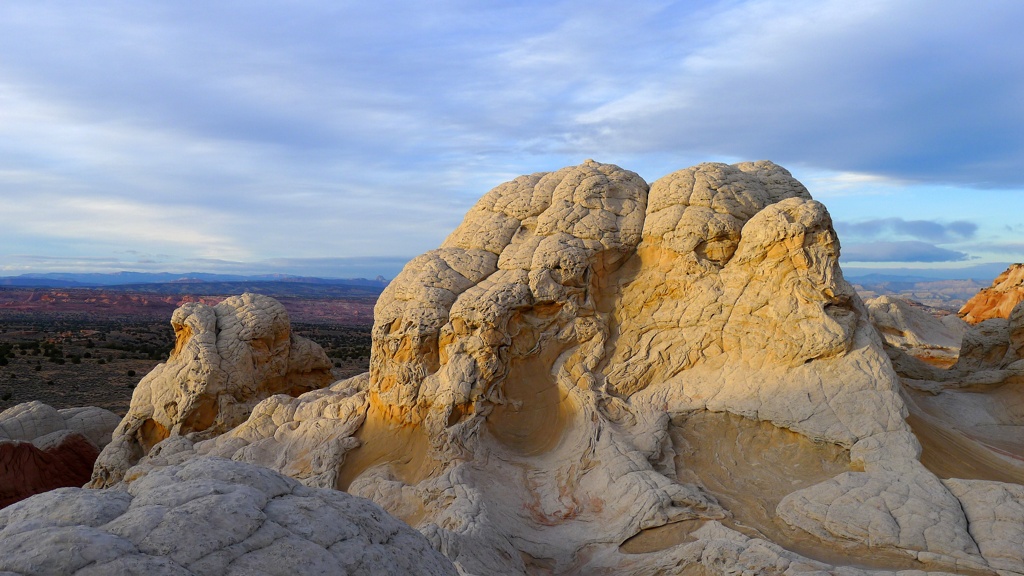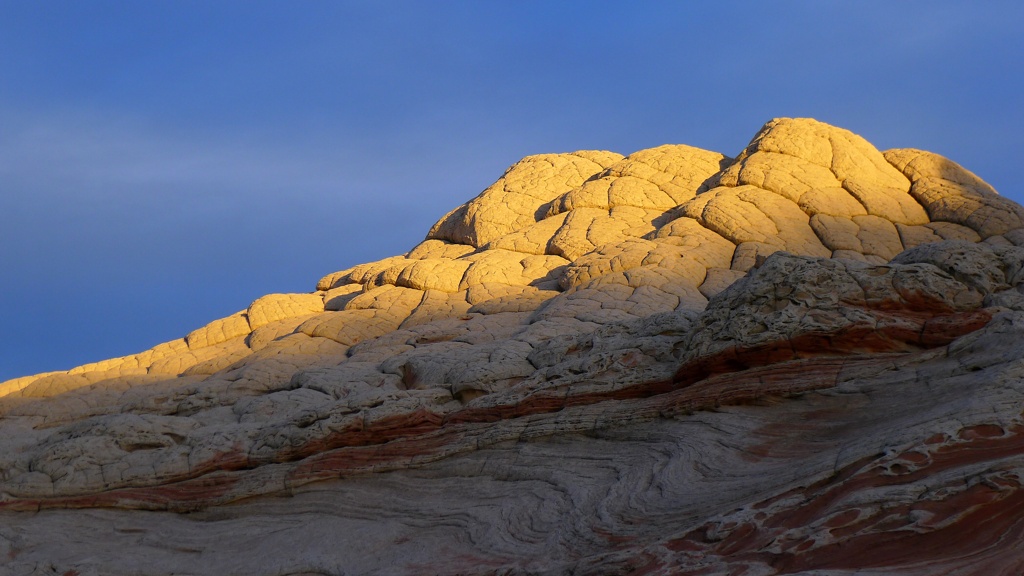 Finally, the last rays of Sun faded, and it started getting dark, gloomy, and colder. We've had our fill of views and photos; it was time to pack the stuff for a long ride back to San Diego.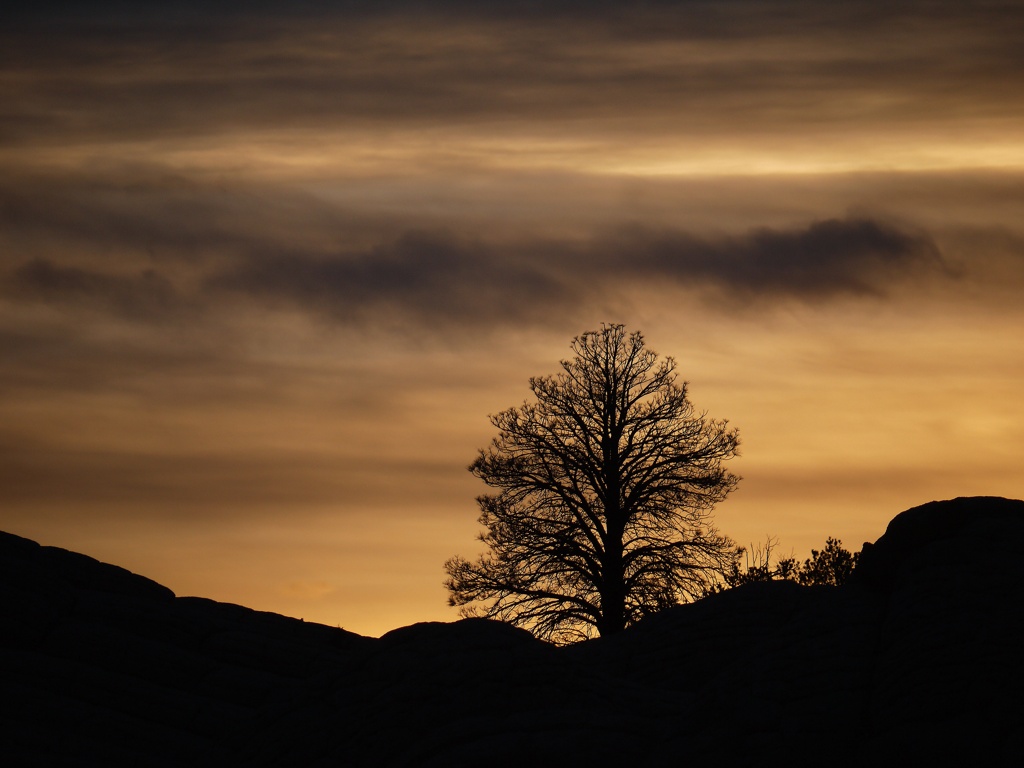 It took us nearly an hour and a half to get back to Highway 89. After a fifty-minute detour back to our hotel to retrieve a forgotten tripod and air up the tires, we set on our South-Westward way.
Already familiar towns flashed by. Around Hurricane, Utah, we remembered that the last time we ate was about eight hours ago, and hit the gas station for coffee and bear claws.
The next several hours went in a blur. I vaguely remember driving the truck for a couple of hours, somehow Andrey managed to do the rest. Finally, I shut off the truck in front of my garage, around four in the morning, and expired.